Earlier this year it was reported that GT Advanced Technologies, a company that produces sapphire crystal glass that has an exclusive supply agreement with Apple, had greatly expanded its manufacturing capacities (with the help of Apple). However, later on a rumour emerged that the iPhone 6 would use "traditional" Corning Gorilla glass, but not sapphire crystal glass, as expected. According to a new report, sapphire glass will be used for next-gen iPhones, but only for expensive models.
The sapphire-crystal class has been used for decades for various kinds of consumer and industrial devices, including watches, luxurious mobile phones, plane windows and multiple other types of products. Sapphire glass is considerably more rugged than traditional glass and is even tougher than Corning's Gorilla Glass substrates. Unfortunately, up to recently sapphire glass was much more expensive too. Earlier this year an analyst said that GT Advanced had managed to reduce the cost of their sapphire cover screens from $13 – $18 each to around $3 – $5 per screen (Gorilla Glass costs around $3), which was, generally, a speculation.
According to a report from the Wall Street Journal, Apple is "considering using sapphire screens in more expensive models of the two new larger iPhones" set to debut later this year. Since no additional details are revealed, it is possible that the sapphire crystal glass will be used only on 128GB or 64GB versions of the forthcoming smartphones. Such smartphones are sold in lower quantities than entry-level models (and cost significantly more, too), so Apple could get enough material to support a high-volume product launch.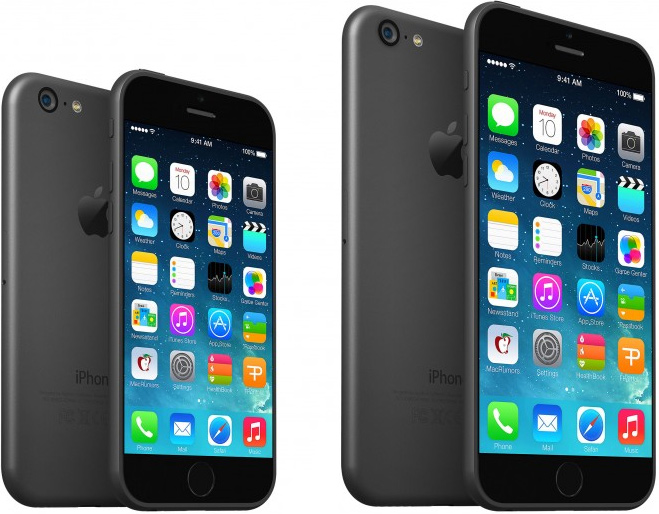 Since it is unknown for sure how much do sapphire cover screens cost Apple, it is hard to say whether the plan to use them for only high-end iPhone models was conditioned by the price or supply volumes.
Given the fact that Google Android mobile platform is gaining popularity, whereas Apple's iOS is losing smartphone market share, Apple needs to somehow increase its iPhone revenues without increasing their volumes significantly. As reported, Apple does not want to compete with high-volume models from Samsung and others to gain share. Adding a premium feature to expensive models could boost their sales and thus average selling price of iPhones in general, which will increase Apple's revenues and profitability.
Keeping in mind that Apple usually tries to unify designs of its products as much as possible, it is imaginable that the report is wrong and sapphire crystal glass will be used on all iPhone 6 4.7" and 5.5" handsets. Apple and GT Advanced have invested a lot to make sapphire crystal glass in mass quantities, hence, it will not make a lot of sense to keep the material away from mass products.
"Before the Apple investment, I would have said sapphire is a great material with great potential but it is a few years out from becoming a market reality," said Vinita Jakhanwal, director of mobile and emerging display technologies at research firm IHS Technology. "But Apple has invested a significant amount, so it would be fair to say that the company probably expects a return on its investment pretty quickly."
Apple and GT Advanced did not comment on the news-story.
Discuss on our Facebook page, HERE.
KitGuru Says: Usage of sapphire crystal glass would significantly improve attractiveness of Apple's iPhone smartphones among people who prefer advanced materials and among those, who like durability, just like in case of fine watches. While this would clearly improve Apple's revenues and profitability, it would also mean that Apple does not want to fight for market share. While it might be okay for the short-term future, it represents a lot of risks for the company in the long-term.