Just as expected, Apple on Tuesday introduced its new smartphones with enlarged displays and a number of new capabilities. The iPhone 6 and the iPhone 6 Plus feature all-new designs and increase the screen sizes to 4.7" and 5.5", respectively, integrate new application processors, cameras, sensors as well as advanced baseband capabilities. But are iPhone 6 and iPhone 6 Plus revolutionary?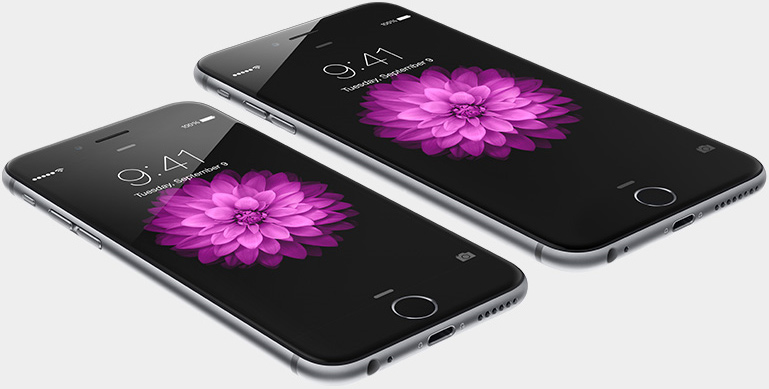 The key improvements of the iPhone 6 smartphones over the iPhone 5s are large 4.7" (1334*750 resolution) and 5.5" (1920*1080 resolution) displays that feature the so-called dual-domain pixel technology that provides higher contrast and improved colour accuracy colours at wider viewing angles. The enlarged screens forced Apple to significantly change the design of its smartphones. The new handsets are significantly larger, but thinner than predecessors. The iPhone 6 devices feature unibody enclosure made of anodized aluminium that conforms seamlessly with the shaped glass of the display, resulting in a smooth and continuous surface. The new design somewhat resembles that of the early smartphones from Apple. Despite rumours, the new iPhones do not use sapphire cover glass. Instead, Apple decided to utilize some kind of "ion-strengthened" glass.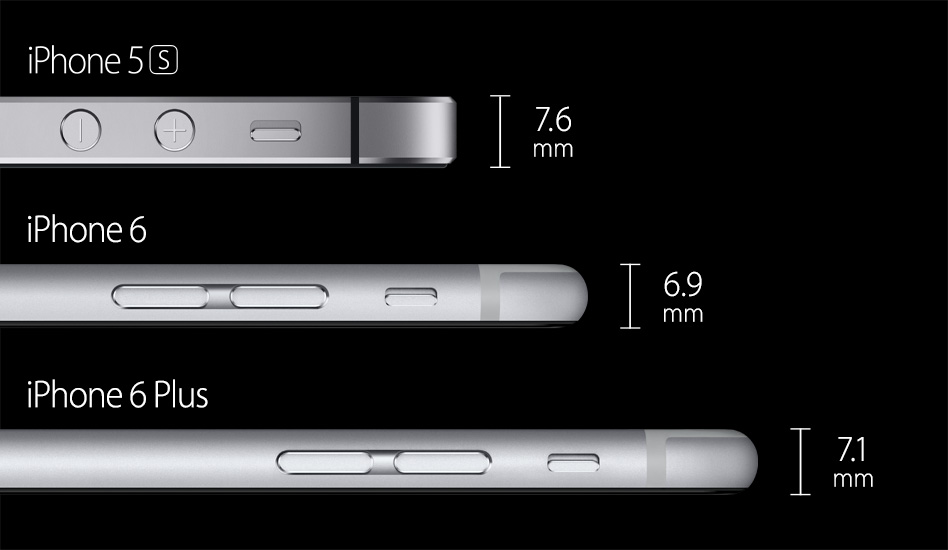 Both iPhone 6 and iPhone 6 Plus are based on the Apple A8 system-on-chip with M8 motion co-processor that that continuously gathers motion data from the accelerometer, gyroscope, compass and the new barometer, which senses air pressure to provide relative elevation. The A8 SoC is a dual-core application processor with PowerVR graphics core and 1GB of integrated LPDDR3 RAM. According to Apple, the A8 chip has up to 25 per cent faster processing power and up to 50 per cent faster graphics, which may indicate that architecturally the A8 resembles its predecessor (two 64-bit Apple Cyclone general-purpose cores, four-cluster PowerVR G6430 graphics engine, higher clock-rates). The new SoC is believed to be made using 20nm process technology at TSMC and thus is 50 per cent more energy-efficient than its predecessor.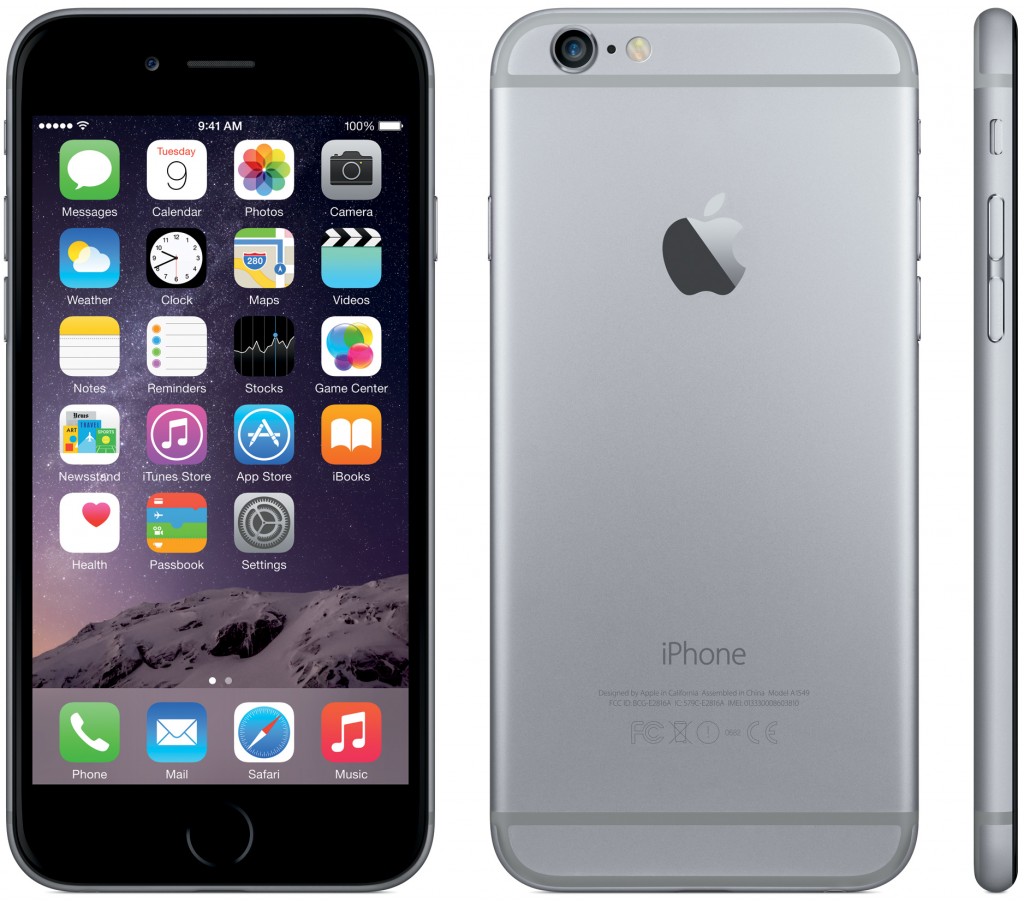 "iPhone 6 and iPhone 6 Plus are the biggest advancements in iPhone history," said Tim Cook, Apple's CEO. "The iPhone is the most loved smartphone in the world with the highest customer satisfaction in the industry and we are making it much better in every way. Only Apple can combine the best hardware, software and services at this unprecedented level and we think customers are going to love it."
In addition to the new display and application processor, the iPhone 6 sports an all-new 8MP iSight camera (the iPhone 6 Plus even supports optical image stabilization) with brand-new image signal processor to enable higher-quality photos, as well as a new FaceTime HD sensor on the front of the phones.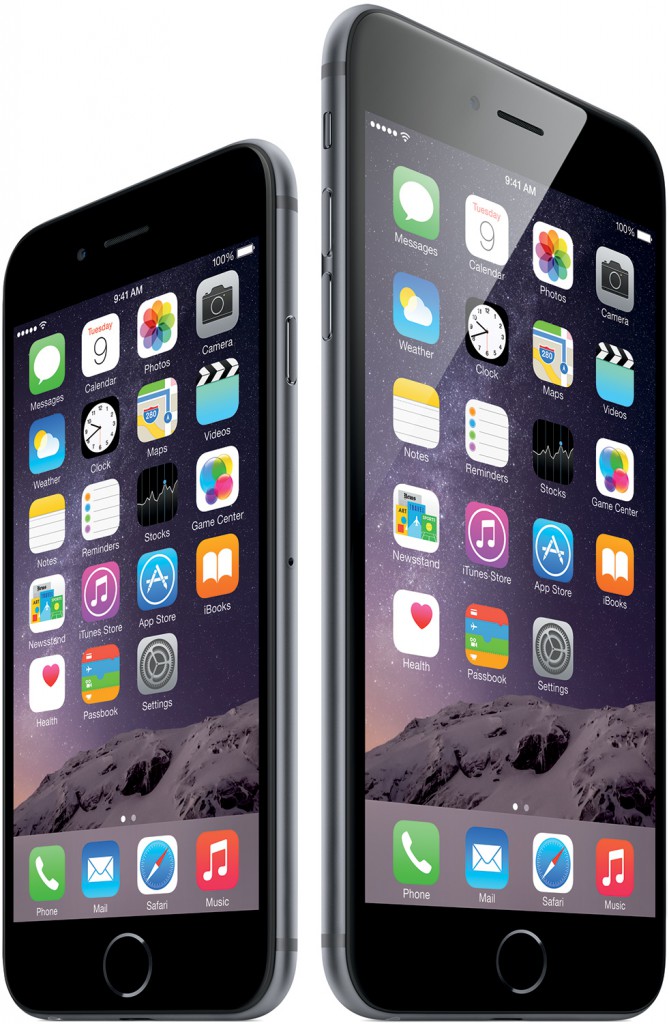 The new smartphones from Apple also support 802.11ac Wi-Fi (up to 433Mb/s), 4G/LTE broadband capabilities with up to 150Mb/s download data-rate (up to 20 LTE bands are supported), voice calls over LTE (VoLTE), Wi-Fi calling, Bluetooth 4.0 and NFC-based Apple Pay system.
iPhone 6 comes in gold, silver or space gray, and will be available in the US for a suggested retail price of $199 for the 16GB model, $299 for the 64GB model and, for the first time, a new 128GB model for $399 with a two-year contract. iPhone 6 Plus comes in gold, silver or space gray, and will be available in the US for a suggested retail price of $299 for the 16GB model, $399 for the 64GB model and $499 for the new 128GB model with a two-year contract. Both models will be available in the U.S., Australia, Canada, France, Germany, Hong Kong, Japan, Puerto Rico, Singapore and the U.K. beginning on Friday, 19th of September, customers can pre-order both models beginning on the 12th of September.
The launch of Apple' iPhone 6 and iPhone 6 Plus is a response to already released smartphones by other manufacturers. From this standpoint the new handsets from Apple are barely revolutionary. While Apple added a number of important capabilities to its eighth-generation smartphones, they do not really radically improve user experience with the new iPhones. On the other hand, the new smartphones will clearly appeal to customers of Apple who want to have bigger smartphones with the latest technologies. As a result, Apple will rather easily sell hundreds of millions of iPhone 6 handsets in the coming year.
Discuss on our Facebook page, HERE.
KitGuru Says: Traditionally, the most important innovations of new smartphones are brought by software, not hardware. As a result, a lot of things will depend on the quality of iOS 8 operating system, not just hardware innovations of the iPhone 6 handsets.