After years of preparations, Apple is expected to be finally ready with its iWatch smart watch device sometimes this August or September. Several makers of flexible printed-circuit boards have reportedly supplied samples of their FPCBs to Apple for validation. Moreover, some additional details about the internals of the watch have emerged.
Three Taiwan-based flexible PCB makers – Flexium Interconnect, Zhen Ding Technology Holding and Career Technology – have delivered their FPCB samples for iWatch devices to Apple for validation, reports DigiTimes web-site. Typically, before becoming an Apple supplier, companies expand production capacities rather significantly since Apple demands very high volumes. Zhen Ding reportedly plans to invest $100 million into expansion of capacities, Flexium's capital expenditures this year are projected to total $50 – $66 million, whereas Career intends to invest around $33 million into expansion of its capacities.
Image by Jivaldi.com. It is not a prototype of the iWatch, but a vision of an artist.
Quanta, a contract maker of electronics, is projected to be the exclusive assembler of the iWatch devices, reports Economic Daily. The smartwatch is expected to use an Apple-designed application processor made by Samsung Electronics, a touch-screen produced by F-TPK (which is doubtful as all iPads and iPhones have used in-cell multi-touch technology for quite a while and have not required separate touch-screens), a power IC (or ICs) from Richtek as well as other components from companies like Texas Instruments.
9to5Mac, DigiTimes and Economic Daily report that Apple wants its suppliers to deliver the first batch of iWatch devices by August. It is predicted that the device will be officially launched in September, which will coincide with the release of the next generation of iPhone smartphones.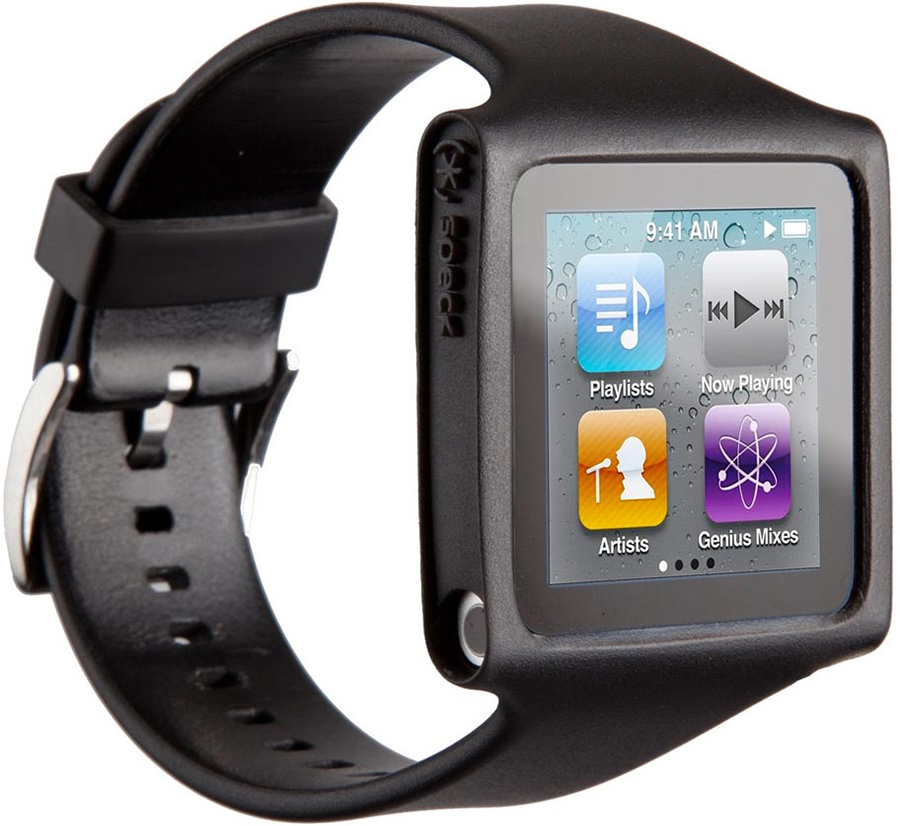 Apple iWatch will be a companion device for the iPhone that will feature a number of sensors. The iWatch will rely on Healthbook stack of applications that will monitor exercise, diet, sleep, stress, medication adherence and so on. Just like Passbook and Newsstand, the Healthbook will support both Apple's and third-party apps. Reportedly, Apple's idea is to create a digital health platform with the help of its partners. The iWatch will likely send the data to iPhones with M7 motion co-processor for analysis and display.
In some ways, Apple's iWatch (or iBand?) will resemble other smart-bands from companies like Fitbit, Jawbone and Nike. However, Apple will probably try to make its wearable device a little more universal so that to support not only health-related applications, but general-purpose apps as well.
Apple and other companies mentioned in the news-story did not comment.
KitGuru Says: The new information about the iWatch should clearly be taken with a grain of salt since it contains too lot of details that may not be known to anyone but Apple at the moment.