Microsoft Corp. apparently has not cancelled plans to release its Office software suite for Apple iPad media tablet, according to a report. The programs – including Word, Excel, PowerPoint and OneNote – may become available as soon as in the first half of this year. But isn't Microsoft too late with them?
Microsoft Office for Apple iPad is code-named Miramar and it may reach the market even before a version of Office with Metro interface designed for Windows 8-based machines, reports ZDNet web-site. One source said that Office for iPad could be launched in the first half of 2014, another indicated that it would be ready by Fall, 2014.
Nowadays owners of Windows 8- and Windows RT-based tablets can use Microsoft Office programs, but the interface of the software was not tailored for touch-screens. Owners of Apple iPhones and Google Android-based smartphones can use cloud-based Office 365. The next-generation of Office programs for tablets will feature a graphics user interface designed with touch-screens in mind and therefore will be slightly more comfortable to use. Moreover, the version of such Office for the iPad (known as Miramar) is expected to arrive earlier than a version (known as Gemini) for Windows devices.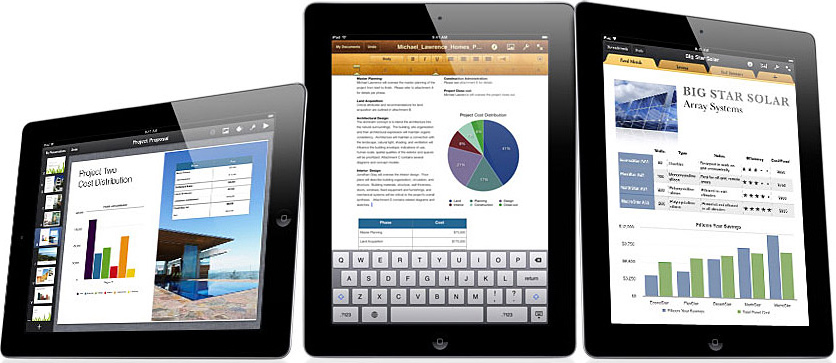 While Microsoft Office for Apple iPad is probably among the highly-anticipated suites for the iOS platform in general, its success is not guaranteed. Starting from late last year, Apple began to bundle its own set of office programs (Pages, Numbers, etc.) with its smartphones and tablets. Customers will hardly pay for Microsoft's programs since they already own similar apps for free.
Microsoft did not comment on the news-story.
KitGuru Says: Microsoft Office suite on iPads will further strengthen the platform among business customers who are more eager to pay for programs than consumers. Quite naturally, this may hurt sales of Microsoft's own Surface tablets.