Power Quotient International (PQI), a well-known maker of NAND flash and DRAM memory solutions, on Wednesday released the industry's first flash storage drive with USB 2.0 and Apple Lightning interfaces. The device is designed to backup data from various Apple devices with the Lightning connector in order to free up external storage space.
PQI Gmobi iStick storage drives come in 8GB, 16GB, 32GB and 64GB capacities and are compatible with all the latest iPhone, iPad, or iPod touch devices. The Gmobi iStick features a slide switch design: one end is the Lightning interface that allows to upload or backup data from iPhone, iPad, or iPod touch, and the other end is a standard USB transmission interface that can be connected to a Mac, PC, or tablet computer. PQI did not reveal the bandwidth of the Gmobi iStick, but said it is greater than that of Wi-Fi, which means that it is likely to be equal to that of the USB 2.0 (480Mb/s).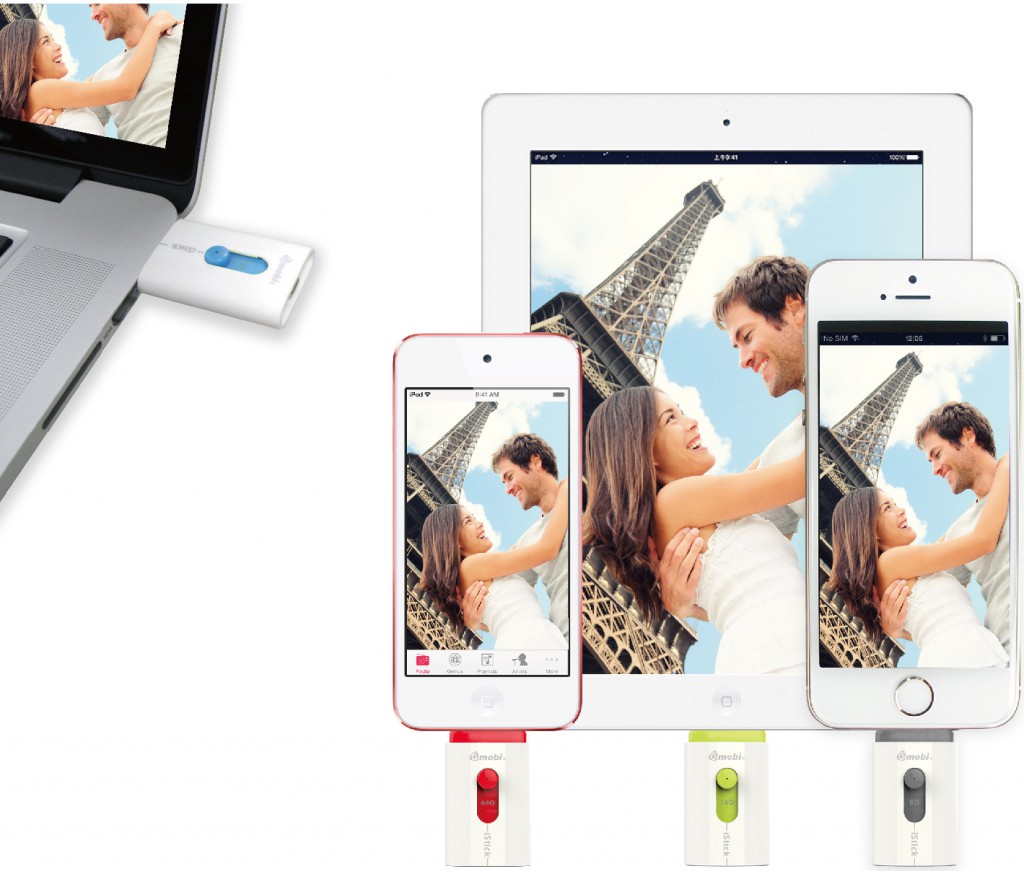 Once the storage drive is connected to an Apple device, it requires a special application to access it. The Gmobi iStick app allows to back up documents, photos, videos, music and even contact lists. It can also open up files from other apps and playback media files from the iStick.
"We know that iPhone, iPad, and iPod touch users often worry about a lack of storage capacity," said Gorden Huang, gobal operations vice president at PQI. "Backups to computers and cloud services can be overly complicated and poses potential security risks, which causes users to constantly have a high risk of losing their data because they're not backing up regularly. The PQI Gmobi iStick enables iPhone, iPad, and iPod touch users to instantly expand their device's storage capacity and easily backup important files."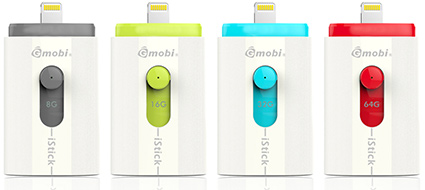 Keeping in mind that Apple's devices do not support traditional memory cards, the Gmobi iStick seems to be nearly the only portable solution at present that allows to quickly free up storage space on such gadgets. Various makers of external hard drives offer wireless hard drives that can connect to Apple's iPhone, iPad, or iPod touch using a special app, but such drives are slow and bulky.
Pricing of the drives is unknown.
Discuss on our Facebook page, HERE.
KitGuru Says: While the drives look really promising and are probably just what the doctor ordered for those, who need to free up storage space on their iOS devices while on the go, it should be noted that the Gmobi iStick drives are too large to be placed into a wallet, but are too small and hence easy to lose when they are held in a pocket.