A new Apple controversy reared its ugly head at the beginning of this year, with affected MacBook Pro owners referring to display backlighting issues as "flexgate." Although whispers suggest that Apple is gearing up to launch an "all-new" 16-inch device that would solve the issues with a redesign, it seems as though the company could very well have quietly fixed lighting issues on its 2018 MacBook Pros.
Devices from 2016 onwards were affected with problems ranging from a 'spotlight effect' to the complete failure of the display backlight. This was supposedly caused by thinner flexible ribbon cables located underneath the Touch Bar, stretching every time the laptop was opened, according to iFixit. This should result in the simple swapping of a $6 cable, but due to Apple's fusing of components to the screen, repairs can range as high as $600.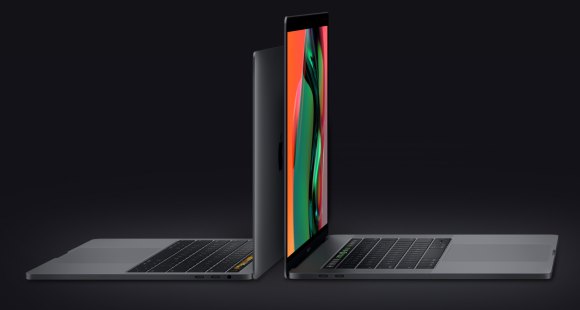 MacRumors forum user Olivia 88 discovered that Apple seems to have been aware of the problem before it came to light, as its newer MacBook Pro range features a longer cable in the 2018 model than its predecessors. This has since been corroborated by the folks over at iFixit:
"Since we were just wrapping up writing the repair manual for the 2018 model anyway, we checked inside our 2018 15-inch MacBook Pro again to measure its cable against its 2016 predecessor—and found the 2018 cable was, in fact, a full 2mm longer. Since this change appears in both our 15-inch model and Olivia88's 13-inch model, it's plausible this change is present in multiple, if not all, 2018 MacBook Pros."
Of course, this isn't a definitive way to circumvent potential issues, but the teardown experts at iFixit suggest that it could give MacBook Pros a little more longevity. Apple has yet to comment on flexgate, but we might hear more if reports surrounding a 2019 redesign prove to be true.
KitGuru Says: While mistakes happen, it's unacceptable for a company to make such a fundamental mistake. Still, it's good to see the company doing something about it, even if it has yet to acknowledge it publicly.