Considering the last week of 2017 ushered in discussions of "gaming disorder" to become a recognised mental health condition by the World Health Organization, it's no surprise that addiction in the digital world is a prevalent topic. Now, after the classification has been made official, Apple shareholders are calling for greater measures of parental control on iPhones to combat youngsters' addiction to the handheld platform.
Apple shareholders and activists Jana Partners and the California State Teachers' Retirement System (CalSTRS) are working to address smartphone addiction in young people. They began by delivering a letter to Apple on Saturday, asking for software that would allow parents to greater control their children's mobile habits.
Furthermore, the pair of shareholders asked that the company conduct a study of the impact that excessive smartphone use has on the mental health of young people, according to the Wall Street Journal.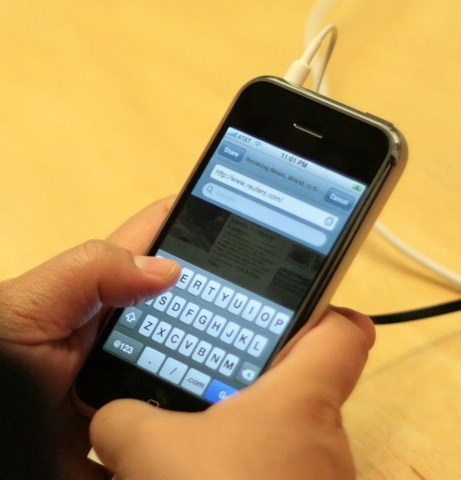 Both Jana Partners and CalSTRS carry some weight with Apple, controlling approximately $2 billion in the company's shares. While this is an effort to address the growing concern of smartphone addiction in the United States, and undoubtedly across the world, it is also to preserve the integrity of Apple, as both Jana Partners and CalSTRS have expressed worries that Apple's stock will plummet along with its reputation is proactive measures aren't taken.
Apple has not yet issued a statement on the matter, but with its influence in the tech world, everyone would benefit from extra steps by the company.
KitGuru Says: The digital world has already been linked to many mental health disorders given its nature to simulate instant gratification as well as give the feeling of connection while simultaneously disconnecting people from reality. It's no wonder this is as growing concern, that hopefully Apple will help address as we move forward.