Update (19/10/18): The idea that Apple would eventually switch to USB-C has been floating around for quite some time, with many believing that this year's iPad Pro would finally include the universal connector. Even more sources have corroborated the move, however instead of accompanying the firm's proprietary Lightning port as suggested by previous reports, it looks to be a complete replacement.
Inside sources reportedly spoke to Japanese tech website Macotakara during last week's Global Sources Mobile Electronics Trade Fair in Hong Kong. Each one confirmed that the iPad Pro 2018 would feature a USB-C port rather than the Lightning port seen on each predecessor. Reports indicate that this might be exclusive to the iPad Pro version, however more within the 2018 range could carry the new connector.
Image: Alleged iPad Pro 2018 via Slashleaks
More details emerged from the same sources, delving into the supposed dimensions of the upcoming range of devices. If correct, users can expect the larger model will offer a 215mm wide edge-to-edge screen by a height of 280mm. The smaller iPad Pro, however, measures in at 178mm by 247mm.
Readers are urged to take this information with a pinch of salt until Apple unveils its new products during the October 30th launch event.
Original Story (11/10/18): While authorities have been mulling over the idea of forcing Apple over to USB-C on the iPhone, new leaks suggest that the firm is taking the first step with its next iPad Pro. The new addition could potentially open up a whole host of options for iPad users to make use of a more powerful processor and improved display.
The leak comes courtesy of Apple's iOS 12.1 beta, ahead of what 9to5Mac presumes to be an October event to introduce new iPads, Macs and the soon-to-be-released 'budget' iPhone XR. This lists eight separate iPad models, split equally between WiFi and LTE variants: Pad8,1, iPad8,2, iPad8,5, iPad8,6 and iPad8,3, iPad8,4 and iPad8,7, iPad8,8 respectively.
Reports suggest that the new flagship range of iPads will sport an improved version of the A12 processor found within this year's iPhone XS line. Seen within the leak under its designated number, T8027, it is believed that this is the A12X processor previously seen under the codename Vortex.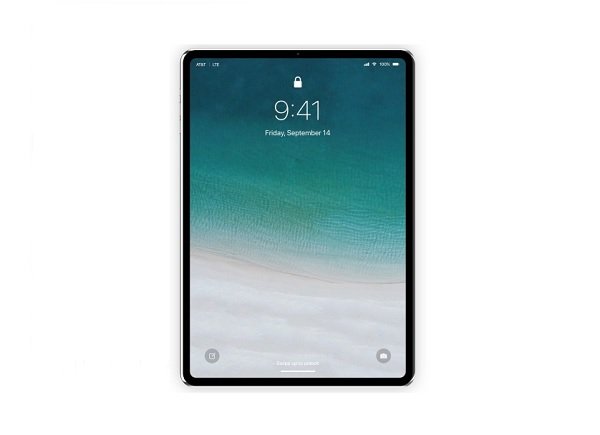 Falling in line with 2018 trends, the new iPad is believed to include 4K HDR support across a new edge-to-edge display. It's likely that this will see Apple ditch its home button as it once did with the iPhone, opting to rely on refined Face ID technology for secure log-in. It seems as though the company has taken on board feedback, however, as it will forgo the divisive notch in favour of bezels just thick enough to house the necessary front-facing cameras.
USB-C is arguably the highlight of the leaked features, which is said to expand upon Apple's proprietary Lightning connector rather than act as a complete replacement. Not only does this allow for a notably faster 10Gbps transfer speed and numerous other peripherals, but provided the port is Thunderbolt 3 compatible, this new connector allows for 4K HDR audiovisual transmission for external displays.
While it's unclear whether the current Apple Pencil will work with the upcoming iPad Pro, the 2018 model will supposedly usher in a next-generation Pencil of its own. This will apparently allow users to connect to other Apple devices by proximity rather than relying on having to connect it to the charge port first.
KitGuru Says: If proven true, it's uncertain what the inclusion of a USB-C port means for future iPhones. The swap does make sense, however, as the new port is better in almost every sense. What do you want to see on a new iPad Pro device?