The machine that kicked everything off for Apple, the Apple 1, is now considered a collector's item. The computer has left its mark on history and the remaining few in the world are worth quite a bit of money, around $200,000 to be exact. So as you would expect, employees at a California based recycling center were surprised to see one land in their laps.
An unidentified woman took the fully intact Apple 1 desktop computer, one of only around 200 ever built, to Clean Bay recycling center last month. It was found in a box with other electronics, originally owned by the woman's recently deceased husband.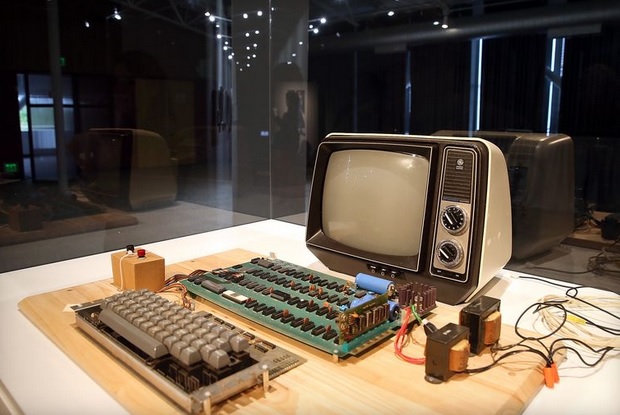 Image source: Justin Sullivan/Getty Images
The machine was not discovered by employees for a couple of weeks. Upon finding it, they swiftly sold it on to a collector for around $250,000. Here's the thing though, the recycling center is now trying to track the mystery woman down in order to give her a 50 per cent cut of the profit made from the sale.
The woman did not leave any contact details, so even though the Vice President of the center knows what she looks like, tracking her down will be a tricky job.
Discuss on our Facebook page, HERE.
KitGuru Says: That's quite the lucky find, after all, a quarter of a million dollars is a hefty chunk of cash. Hopefully the woman can be found so that the center can give her the 50 per cent cut.
Via: The Verge