Chances are if you can't make it to a gig, you can catch some videos of it later on YouTube, not all artists like this idea and it seems that Apple is also taking that stance as the company has been granted a patent for a new iOS feature that could stop the iPhone camera from capturing footage at concerts.
The patent was awarded in the US and it describes a system that can disable an iPhone's video-recording function if you happen to be at a venue.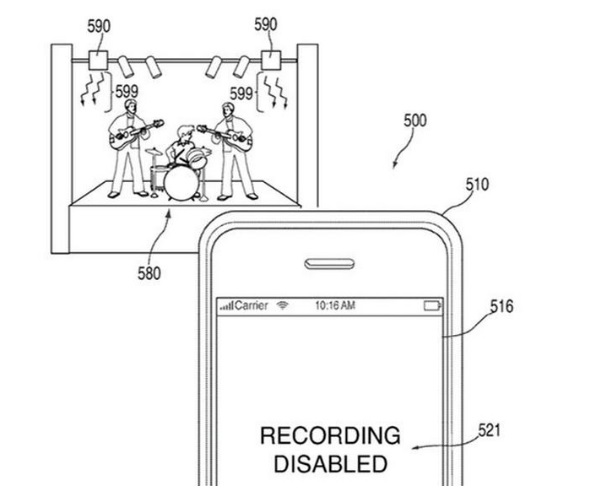 The idea is that a venue can use encrypted infrared signals to disrupt the iPhone's recording functions while in the building. The patent filing itself illustrates this being used in a concert scenario but this could also be used to stop iPhone cameras from working in cinemas or other venues.
The patent itself reads: "The device may be unable to display or store images if the device has received a command to disable recording. If a user selects a record function while that function is temporarily disabled, the display may provide a black screen with a notification to notify the user that recording has been disabled."
KitGuru Says: It is worth pointing out that Apple files new patents all of the time and they don't always turn into widely used iOS features. That said, it will be interesting to see how people react to this idea.