Back in June at WWDC, Apple officially announced the HomePod, otherwise known as the 'Siri Speaker'. The speaker is designed as a competitor to the Amazon Echo, which has been dominating Smart Home sales lately. Originally, the HomePod was supposed to hit shelves in December, just in time for the Christmas rush. However, Apple has today revealed that it needs more time, so we won't be seeing the HomePod until Q1 2018.
In a statement made today, an Apple spokesperson confirmed that the HomePod would not meet its December release date. "We can't wait for people to experience HomePod", they said. Adding that "we need a little more time before it's ready for our customers". The HomePod will now launch in the UK, United States and Australia in 'early 2018'.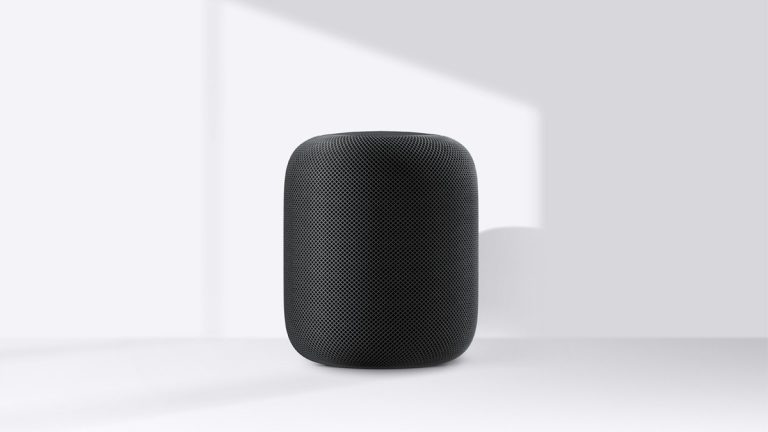 The HomePod is designed specifically with Apple Music in mind, so it can offer you suggestions based on your music tastes to help you discover new artists. It also has six microphones to pick up on voice commands, which Apple says should allow users to interact with the speaker from across the room. The HomePod is also tied in to the Apple Homekit, so you can talk to the speaker to interact with other HomeKit accessories.
As we expected, Siri is embedded in the HomePod, so users can get updates on news, send messages etc. As a regular music speaker though, it is pretty well equipped with an in-built subwoofer for deep, clean bass tones and an array of seven beam-forming tweeter speakers that aim to offer clarity for mid and high tones as well as directional audio.
The speaker itself sits at just 7-inches tall, though Apple is offering the ability to stack two of them to deliver an additional boost to audio. The HomePod will be available in White and Space Grey when it lands next year. Right now, pricing is supposed to be around the $349 mark.
KitGuru Says: As far as wireless speakers go, the HomePod seems pretty decent, though it will have plenty of tough competition on the market. Do many of you have a wireless speaker set up in your house for music streaming?