Back when the iPhone 6 first launched, Apple came under fire for two distinct issues- 'Touch Disease' and 'Bendgate'. The former was an issue where the phone's touchscreen would become unresponsive over time, while the latter saw iPhone 6 models bending in people's pockets. These issues were seemingly buried sometime ago, but resurfaced in headlines over the weekend as internal documents suggest that Apple knew about both design flaws before launch.
There is currently a class action lawsuit going ahead against Apple over the iPhone 6's touchscreen issues. Touch Disease and Bendgate go hand in hand, as touchscreens became intermittently unresponsive over time as iPhone 6 models began to bend. Apple has not publicly admitted to iPhone 6 bending being a widespread issue, but internal documents seem to show that the company was aware. As part of the ongoing lawsuit, Apple had to provide the court with its internal testing documents, they are sealed, but the judge on the case recently made a few details public.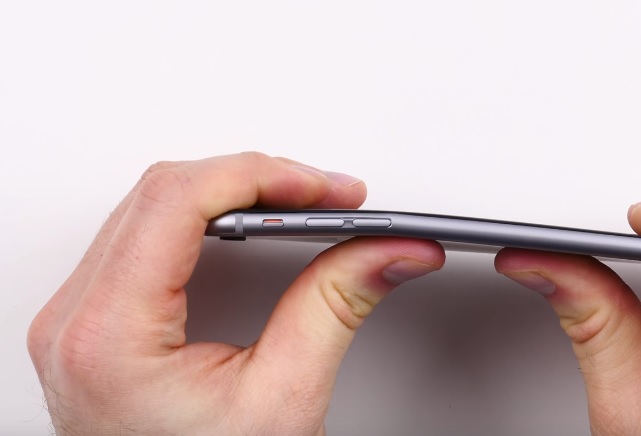 Image credit: Unbox Therapy/YouTube
As part of a published opinion on the case, judge Lucy Koh, wrote that "Apple's internal testing determined that the iPhone 6 was 3.3 times more likely to bend than the iPhone 5S". The judge also revealed that Apple rated the iPhone 6 Plus as "7.2 times more likely to bend than the iPhone 5S".
Despite these findings during internal testing, Apple's public stance on 'bendgate' was that it was not a design flaw and only affected a few people. At one point, Apple claimed that only 9 users were ever affected, but that was quickly proven to be untrue as hundreds of iPhone 6 owners began sharing images online of their bent devices.
Lucy Koh's piece (obtained by Motherboard) also notes that 18 months after the iPhone 6's launch, Apple quietly began reinforcing the logic board inside of the device in order to stop cure the iPhone 6 of its 'Touch Disease' issues. This proves that engineering changes were needed in order to fix these issues with the iPhone 6.
With all of that in mind, it looks like the class action lawsuit has a good argument on its side at the moment.
KitGuru Says: The iPhone 6 still went on to become a hugely successful release for Apple, but there is no doubt that the prominence of 'bendgate' hurt its public image a bit. The fact that these issues may have been known about well in advance doesn't bode well either.