In April 2017, Apple finally admitted that it 'designed itself into a corner' with the 2013 Mac Pro. The cylindrical design was a feat of engineering but it came at the cost of modularity and the ability to upgrade, things that Mac Pro customers tend to care about. A new Mac Pro redesign was supposed to arrive in 2018 but was pushed back to 2019 and replaced by the iMac Pro as a stop gap solution. Now, a few weeks ahead of WWDC, reports suggest that the new Mac Pro may finally see the light of day.
According to sources speaking with Bloomberg, Apple will be revealing its new Mac Pro at the World Wide Developers Conference in June. This is traditionally a software focused event for iOS and macOS, although hardware has been shown in the past. Given that the Mac Pro will target demanding pro-users, like developers, it makes sense for the new Mac Pro to finally be revealed here.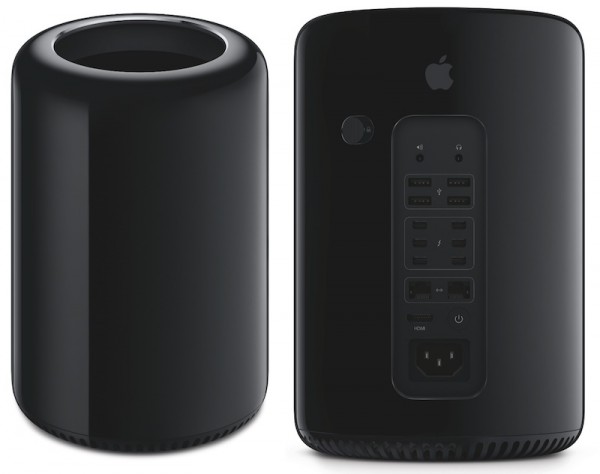 Aside from a new Mac Pro, there are rumours that Apple may release its own display once again. The Apple Cinema Display has been retired for years now and the company has since leaned on third parties like LG to provide 4K and 5K monitors for Pro users. That could be changing, with rumours of a new monitor from Apple that would support HDR and a high resolution in a 31-inch size. It won't be OLED though, instead it is suggested that Mini-LED will be used.
Hardware will play a small role though, WWDC is mainly a software driven event, so we are likely to get our first look at the future of iOS and the next version of macOS too. WWDC starts on the 3rd of June this year, so we will know more then.
KitGuru Says: The bin-like Mac Pro is now almost six years old, so we are long overdue an update. The rumours around a new monitor seem a little more suspect but given how nice the old Apple Cinema Display was, it would be cool to see a modern version.