Last week, we noticed that two products were notably absent during Apple's 2018 iPhone keynote. The rumoured AirPods 2 refresh weren't announced but perhaps more surprisingly, Apple didn't discuss its AirPower wireless charger at all, despite announcing it over a year ago. Now we seem to know more details on that front, with sources claiming that the Airpower charger was 'doomed to fail' right from the start due to its overly ambitious design.
Most wireless chargers use a single coil in order to charge one device at a time. Apple wanted to up the ante on that front, with the AirPower set to allow three devices to be charged at once. This is where the issues start to creep in. According to Sonny Dickson's sources, the AirPower charger contained too many overlapping coils under the hood, which posed big heat problems.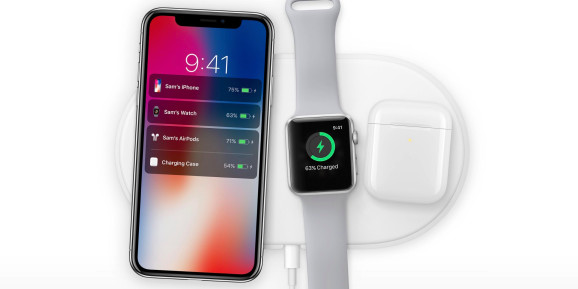 In addition to heat issues, the sources claim that the AirPower had buggy device detection and communication. The engineers were unable to get the charging mat to detect the iPhone, Apple Watch and AirPods case all at once. This meant that not all devices would charge, or the mat would be unable to detect specific charge levels for each device.
The AirPower mat apparently had between 21 and 24 coils under the hood in an effort to allow users to put multiple devices anywhere on its surface and have charging work. In practise though, this didn't really work out. Apple has since removed the AirPower mat from its website, so we have no idea when it will appear again.
KitGuru Says: Apple hasn't publicly canceled the AirPower but it is clear that there were more than a few issues bringing it to life. The strange part is that Apple rushed the announcement despite these issues. It could be a long time before we see the device surface again.