The big feature of Apple's newly announced AirPods bluetooth earbuds, is that they're entirely wireless. There's nothing to tether them to your phone, each other or yourself, which made some worry that they would be easy to lose. Never fear though, a third party has already developed something to tie them down: a wire.
The Spigen AirPods Strap is already available on Amazon in the U.S., priced at $10 (though no UK price yet exists) and essentially is just a rubber coated wire with a cup at each end for holding the base of the earbuds. It connects them together, so should one fall from your ear, it will merely dangle on the wire, rather than fall to the ground.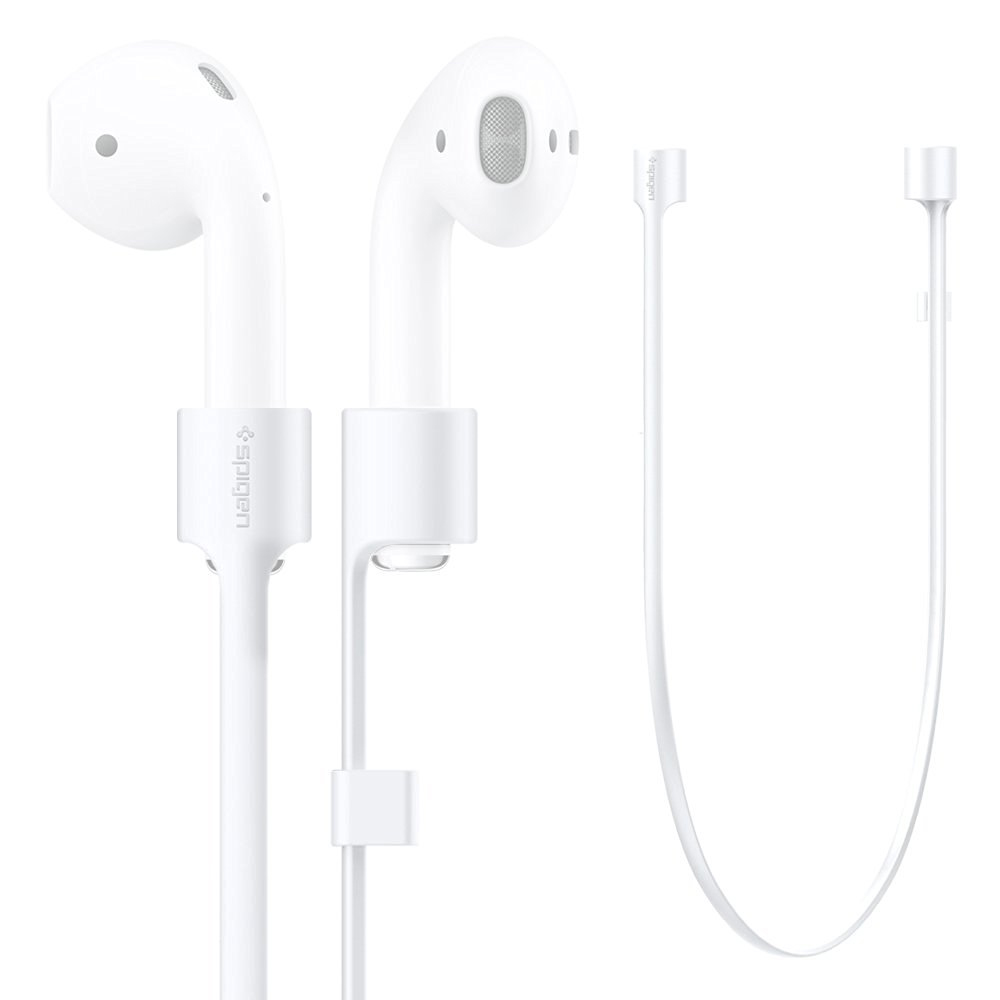 This does of course somewhat defeat the point of the AirPods, in that they are entirely wire-free. However without some sort of over-the-ear hook to keep them in place should you try jogging in them or are jostled by surprise, there is a real concern that you could lose a single AirPod quite easily. Considering they are priced at £160 in the UK, a little safety net between them doesn't seem like the end of the world.
Although available for order now, the AirPods Strap will not ship out straight away. According to the listing stock will arrive on 17th October, though you can pre-order them now if you wish.
Discuss on our Facebook page, HERE.
KitGuru Says: This seems like a smart enough idea. I wouldn't use any totally wireless headphones without some sort of tether. They would be too easy to lose.