Intel shipped 46 million application processors for tablets last year and became one of the largest suppliers of this kind of system-on-chips in the world. Although the company clearly exceeded its original tablet SoC sales goal in 2014, Intel set a rather cautious target for this year.
"We set a goal to ship 40 million tablets in 2014, this goal is intended to establish Intel architecture in the marketplace and scale the supply chain and the chart developers," said Brian Krzanich, chief executive officer of Intel, during a conference call with investors and financial analysts. "I am pleased to report that we shipped 46 million tablet SoCs, becoming one of the industry's largest merchant silicon providers in tablets."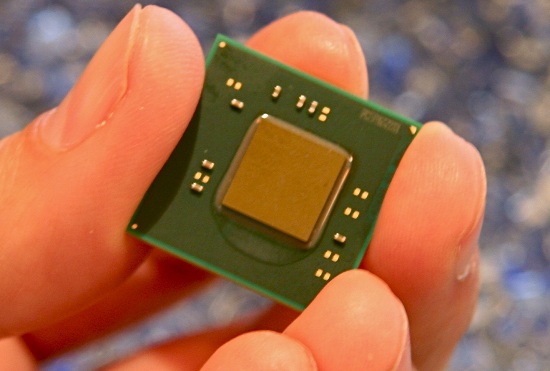 For this year, Intel reportedly plans to ship 44 million application processors for tablets in 2015, reports DigiTimes web-site. Intel has never confirmed the goal officially, but it is likely that the company will try to ship more than 46 million units this year.
For Intel, it was very important to establish its presence in the market of tablets and make slate manufacturers use its platform. In a bid to do this, the company had to subsidize manufacturers and sell its Atom SoCs for tablets at a loss. While the company is expected to provide subsidies on a case-by-case basis, it will likely continue to lose money on tablet chips this year.
It is obvious that until Intel's Chinese partners like Rockchip, Spreadtrum Communications and RDA Microelectronics start to ship their x86 offerings, the company will likely continue losing money on tablet APs. Therefore, it is in Intel's best interests to help its allies in development of appropriate SoCs.
Discuss on our Facebook page, HERE.
KitGuru Says: Basically speaking, Intel bought itself a chunk of the tablet AP market. While this is not something exactly bad, it is clear that the world's largest maker of processors will keep losing money on mobile SoCs until its Chinese partners introduce their tablet chips. What is unclear is when Intel plans to start making money on tablet products.