It looks like the price war on the market of mobile system-on-chips is in full swing. Just a day after Allwinner announced a quad-core application processor that will be sold for $4, it transpired that Intel Corp. already sells its quad-core Atom products for $5.
Without making any announcements, Intel has launched a price war against Chinese and Taiwanese developers of mobile application processors, such as Allwinner and Rockchip. The company sells its quad-core processors for "under $5", which is significantly lower compared to prices of quad-core SoCs from Nvidia or Qualcomm, reports Want China Times.
This is not the first time when the information about "mainstream" quad-core app processors from Intel sold at around $5 transpires. Back in April a Taiwanese web-site already reported about extremely low prices of Intel application processors for tablets. Officially, quad-core Intel Atom processors for tablets cost starting from $17 per unit.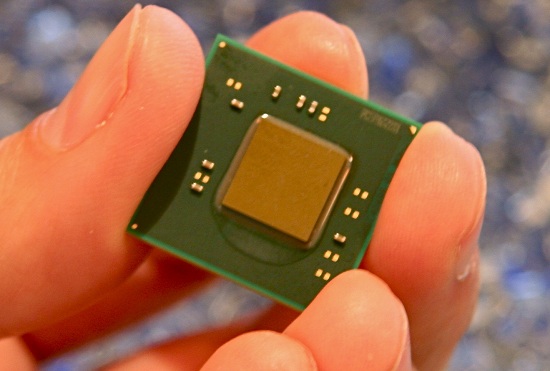 In addition to selling its chips at low price points, Intel offers assistance to various manufacturers in a bid to help them integrate the Atom application processors into their designs. Thanks to affordable prices, technical and marketing help, it is likely that Intel will gain share on the market of inexpensive tablets.
Intel has a goal to ship 40 million mobile system-on-chips for tablets in 2014. So far the company has sold 15 million SoCs.
Discuss on our Facebook page, HERE.
KitGuru Says: On the one hand, the competition is always good, but on the other hand price-wars may force SoC developers to focus solely on pricing and cease to concentrate on things like performance and functionality. Stagnation of the market is never good for the industry.