Microsoft Corp. on Friday published the first images of Lumia smartphones that lack Nokia brand. As it appears, the future handsets from the world's largest software developer will carry Microsoft trademark. The company also said Friday that the first Microsoft Lumia smartphones will be released shortly.
Microsoft does not plan to use the word "Lumia" on smartphones themselves, just like Nokia did. The devices will be marked with Microsoft corporate trademark and a stylized logotype. Packages of the products will likely carry Microsoft Lumia brand as well as model numbers and other information. In retail and online, the Nokia name will also be dropped in favour of the Microsoft trademark, certain online services will be transferred from nokia.com to microsoft.com domains.

The first Microsoft Lumia products are projected to be introduced before long, but Microsoft did not reveal when exactly and in what regions.
"What I can say is that that we are looking forward to unveiling a Microsoft Lumia device soon," said Tuula Rytilä, senior vice president of marketing for phones at Microsoft. "This is of course a natural progression as all devices that once came from Nokia now come from Microsoft. The Lumia promise of great phone experiences will remain the same as our customers have come to know and love."
Microsoft plans to continue to sell and support the Nokia Lumia phones that are out in the market, such as the recently announced Lumia 830 and Lumia 730/735. What is unclear is whether Microsoft plans to re-introduce existing handsets with its own name on them.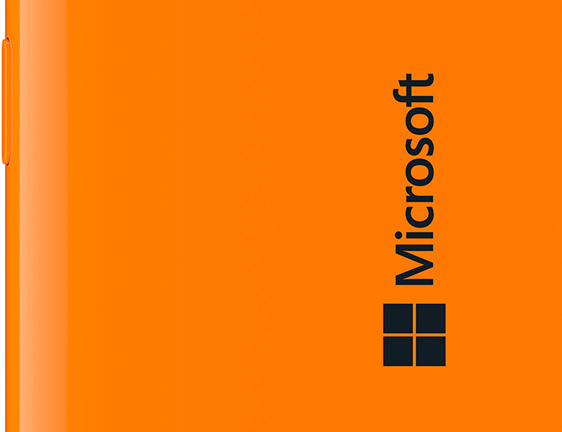 What Microsoft definitely does not plan to do is to use its trademark to sell entry-level feature-phones, they will continue to carry the Nokia name.
"Microsoft will continue to sell Nokia-branded, entry-level category of phones, such as the Nokia 130," said Ms. Rytilä. "We have licensed the Nokia brand for such devices."
What should be kept in mind is that all non-Windows phones from Microsoft will be phased out in less than 18 months.
Discuss on our Facebook page, HERE.
KitGuru Says: Since Microsoft did not publish any images of smartphones carrying its own brand (but only their elements), it is likely that the company will gradually introduce all-new handsets that carry its own name to the market. All-in-all, expect brand-new Microsoft Lumia devices, most probably in the premium segment, soon.