Toshiba revealed that it is planning to release SD cards featuring Near Field Communication (NFC) technology that will enable you to see what photos are on the card by touching it to your phone. This could make it much easier to go through a large collection of unlabelled SD cards to find the images you're looking for.
As it stands, the app to check your cards will only be available on Android phones and unfortunately, there is no way to wirelessly transfer the photos from the SD card using NFC; it can only be used to give you information about what is on the card. On top of this, you cannot actually see all the photos on the card, just 16 random photos to give you an idea of what's on there. No pricing or release date has yet been announced but it should only cost slightly more than an average SD card.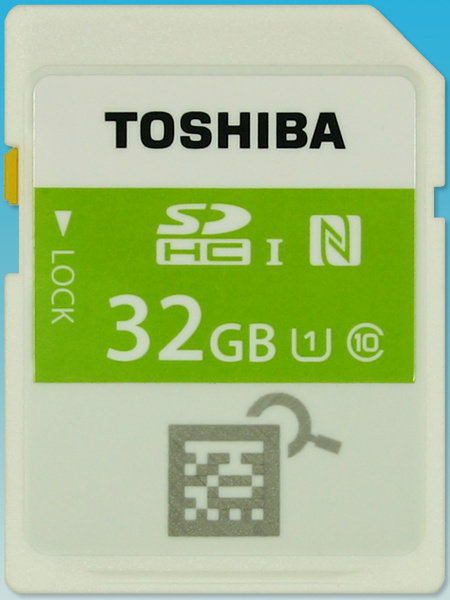 The good news however for those of you who want to wirelessly view and transfer the contents of their SD cards, is that Toshiba has refreshed its FLASHAIR range of WiFi equipped SD cards. The new FlashAir III range can act as it's own WiFi access point and can support simultaneous access from up to seven devices. As well as accessing it locally with your devices, it can also connect directly to your router to enable you to upload images directly to the internet as you take them.
FlashAir apps to access the card are being released for Android and iPhone but any device with a web browser can access the SD card. Toshiba FlashAir III Wireless SD Cards will be available to purchase in March for $79.99 for 16GB and $99.99 for 32GB.
Discuss on our Facebook page, HERE.
KitGuru Says: While having the ability to check the free space and photos on an SD card by touching it off your phone would be useful I don't think I would be willing to pay much more than usual for it. WiFi enabled SD cards however are pretty awesome and if my camera used SD cards I would be sure to buy one. Unfortunately my Canon 7D takes Compact Flash only, so I'm out of luck here.