Today we take a look at the Dell inspiron 15 7000 gaming laptop that boasts a 15.6″ 1080p resolution screen with a single stick of 16GB RAM running at 2400MHz, along with a 7700HQ CPU quad core processor. Dell include a GTX1050ti with 4GB VRAM to handle the graphics. We like the feel of the Inspiron 15 7000 and it is easy to admire the matte finish and white back lit keyboard – but how does it handle?

Watch via our VIMEO Channel (Below) or over on YouTube at 1080p60 HERE.
Key Specifications
Model name: Dell inspiron 15 7000 Gaming.
Price: £1,099.
Chassis colour: Black.
Screen: 15.6″ UHD, Anti-Glare (1920×1080) 1080p LED Anti-Glare.
G-Sync: no.
Graphics: GeForce® GTX 1050ti, 4GB GDDR5.
Processor: Kabylake i7-7700HQ.
Memory size: DDR4 1x16GB (16GB) 2400Mhz.
SSD: 256GB SSD.
HDD: 1TB (SATA).
Chassis
Bays: one-screw bay door.
Camera: Integrated Widescreen HD (720p) Webcam with Dual Array Digital Microphone.
Color Options: Matte Black Customized Features.
Keyboard: Standard full-size, spill-resistant keyboard with numeric keypad.
Optional backlit full-size, spill-resistant keyboard with numeric keypad.
Connectivity
Ethernet port.
Headphone/microphone port.
4x USB 3.1 ports.
HDMI port.
2 in 1 card reader (SD and multimedia).
Dimensions
Height: 25.44mm (1.00″) x Width: 384.9mm (15.15″) x Depth: 274.73mm (10.82″).
Weight: Starting at 2.65Kg (5.84 lbs).
Wireless
Intel® Dual Band Wireless-AC 3165 + Bluetooth 4.0.
Battery
74WHr, 6-C (Int) [74 WHr, 6-Cell Battery (Integrated)].
The Dell Inspiron 15 7000 is reasonably light, at only 2.5kg – making it portable and easy to lug around. The trackpad is very good and we had no issues at all but if you are serious about gaming then you will want to invest in a gaming mouse.
This particular review sample is priced at £1099 inc vat although you can buy a lower specification version for £899.
CPU-Z
When in use the fans can spin quite fast and are audible even in situations when you are just watching YouTube or browsing the internet – this fan ramping occurs at random intervals and is very noticeable. The Dell Inspiron 15 7000 has dedicated forward and rear thermal vents and inside the machine are extra capacity heat exchangers connected by piping to Dual cooling fans.
The display is quite disappointing, it is sharp enough but we found the colours to be lacklustre and bright red colours in particular looked rather muted. The panel produces around 67% of the sRGB gamut which is fairly weak even by mainstream standards. Brightness measurements seemed to measure close to 250nits, which is again below average.
GPU-Z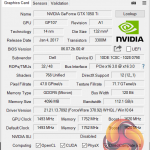 The hinges are strong and sturdy, it has a soft close feel when you shut the lid. Overall build quality is very good.
The keypad is well spaced out for people such as myself with bigger hands and also adds in a numpad, which is very useful.
Cinebench CPU Performance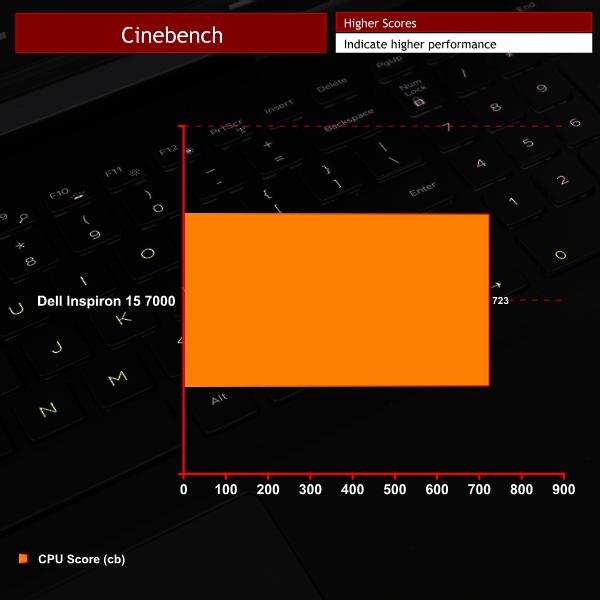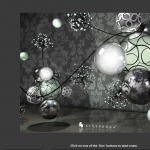 Testing – Games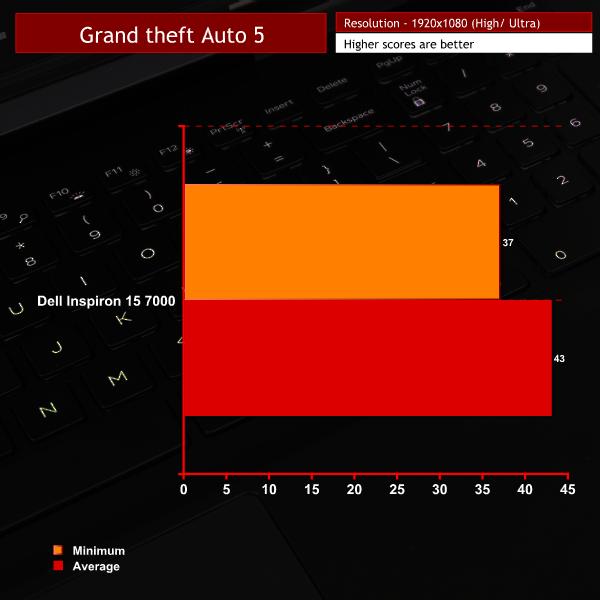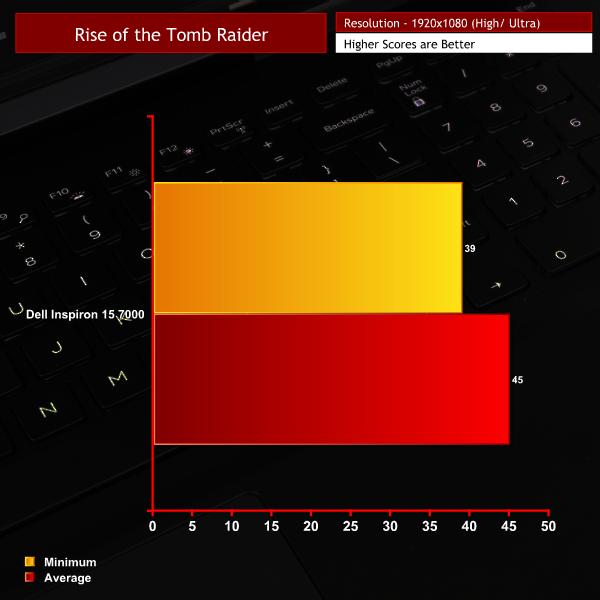 Performance at 1080p is acceptable although you will certainly need to play about with graphics settings to ensure your frame rates are high enough, especially with current generation, and more taxing game engines.
Testing – Benchmark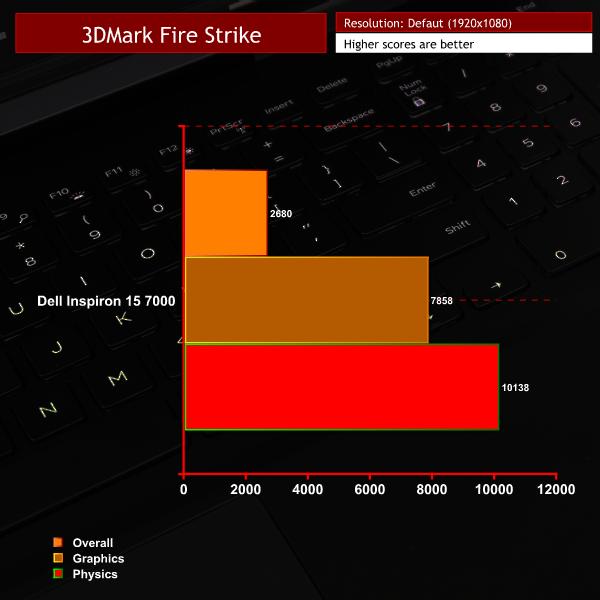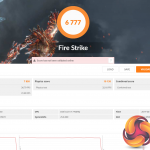 Temperatures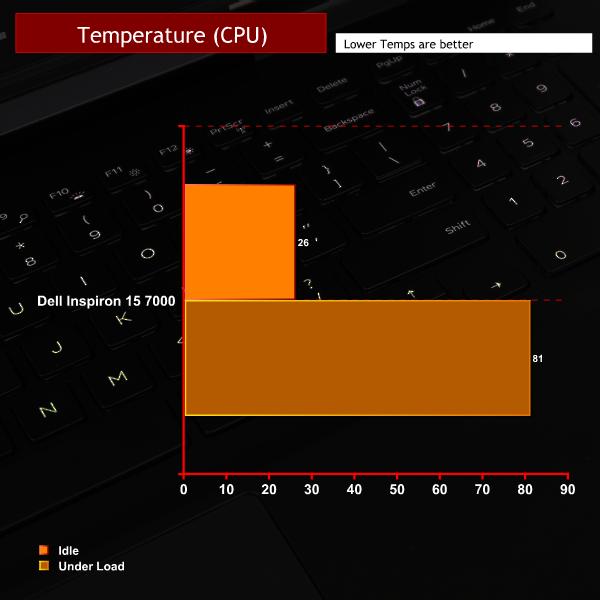 CPU temperatures under load are fine, considering the mobile platform and confined chassis – it certainly isn't close to any thermal throttling situation.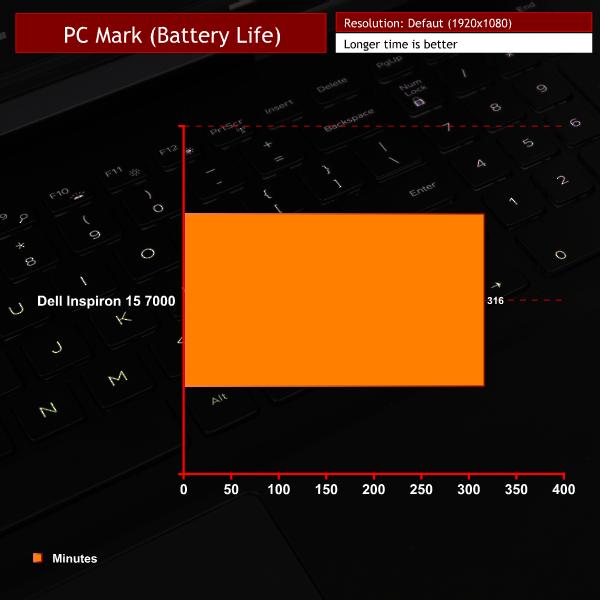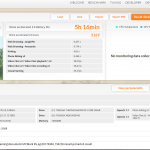 Dell literature states that this laptop has "up to 8 hours 39 minutes of Mobile Mark 14 battery life with DPST enabled". Putting the claims to test In PCMark we managed to get over 5 hours of battery life and in real world terms this was closer to 7.5 hours when surfing, using Office and answering emails, as well as watching some HD video content. Screen brightness was just above half way and wifi was enabled.
We are pleased to report that the battery is detachable underneath a cover, only requiring a single screw to be removed. We like this feature because if a battery fails, it can be easily replaced by the end user.
Closing thoughts
The Dell Inspiron 15 7000 is a well built, attractive laptop that proves quite capable when gaming at 1080p resolutions. The Core i7 processor is powerful enough to handle a myriad of more serious duties although the Nvidia GTX 1050ti can run out of steam when powering a modern game engine with all the eye candy maxed at the native panel resolution. We would advise a serious gamer to opt for a slightly more powerful laptop featuring the GTX 1060, as it provides a little more headroom for image quality settings to be increased without dropping the frame rates into unplayable territory.
Under load, the Inspiron 15 can get a little noisy, which can become distracting in certain situations. Especially if you are using it on your lap with your partner close by. Dell have nonetheless managed to ensure that no thermal throttling takes place, which is reassuring.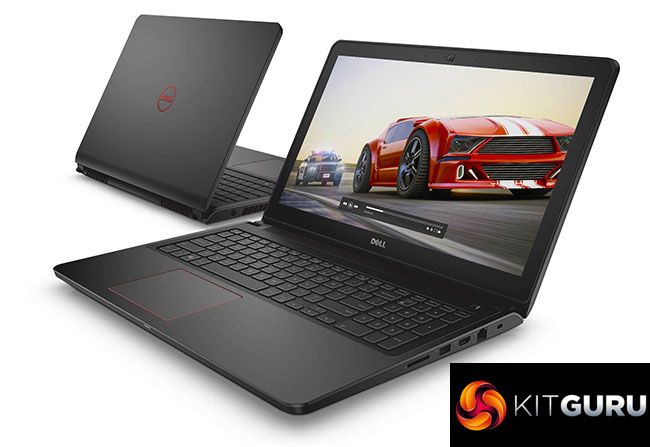 With the long battery life, the Dell Inspiron 15 can certainly be used on the move for more than gaming – perhaps for office work. We certainly wouldn't recommend this machine to a designer, as the 1080p panel doesn't render colours accurately enough for mission critical workloads. The overall screen quality is actually below what we would consider average for the price, which is disappointing.
Discuss on our Facebook page HERE
Pros
Matte surface (less fingerprint smudges).
LED backlit keyboard.
Trackpad really responsive.
Reasonable price point.
10 series card and 7th gen chip.
Cons
Takes a couple of hours to fully charge.
Panel is below average. Colours are muted.
Webcam not as good quality as hoped.
Front grill seems to gather dust.
Fan unexpectedly speeds up and down quite regularly.
KitGuru says: The Dell Inspiron 15 7000 is an attractively designed laptop that ships with a powerful Core i7 processor. The Nvidia GTX 1050ti is a decent graphics card, but it can run out of grunt with newer game engines running at higher image quality settings. More serious gamers would be advised to save up for a laptop featuring the more powerful GTX 1060.