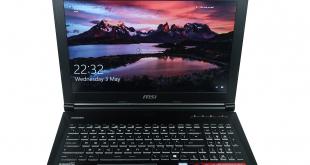 Today we look at the MSI GT62VR 7RE Dominator Pro which features an Ultra HD 4k panel, Core i7 7820HK processor, 512GB SSD and 8GB Nvidia GTX 1070 graphics. We know the GTX 1070 will struggle to get playable frame rates at 4k resolution, but is the UHD panel worth having for media and design demands?

Watch via our VIMEO Channel (Below) or over on YouTube at 1080p60p HERE
MSI GT62VR 7RE Dominator Pro Specification
Processor: Intel Core i7-7820HK 2.9GHz – 3.9GHz Turbo
Chipset: Intel HM175
GPU: Nvidia GeForce GTX 1070 8GB
Camera: 1080p
Display: 15.6″ UHD, Anti-Glare (3840*2160) 4K eDP IPS-Level
G-Sync: up to 4 active internal and/or external displays; up to 3084×2160 @ 60Hz
Memory: 32GB 2x16GB  DDR4-2400MHz SODIMM (maximum 64GB)
Storage 512GB M.2 NVMe and 1TB 2.5-inch HDD
Keyboard: Steelseries Backlight Keyboard (Full-Color)
Battery: 8-Cell Li-Ion 230W Adapter
Wireless LAN & Bluetooth: Killer N1435 Combo (2*2 a/c)+BT4.1 M.2 type
Weight: 2.94Kg w/ battery
Dimensions: 390 x 266 x 39.8 mm
Operating  System: Windows 10 Home
CPU & GPU
Benchmark Testing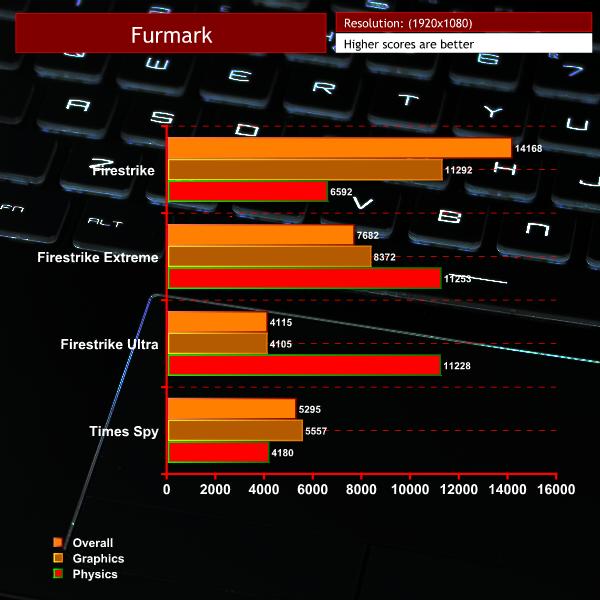 Game Testing Results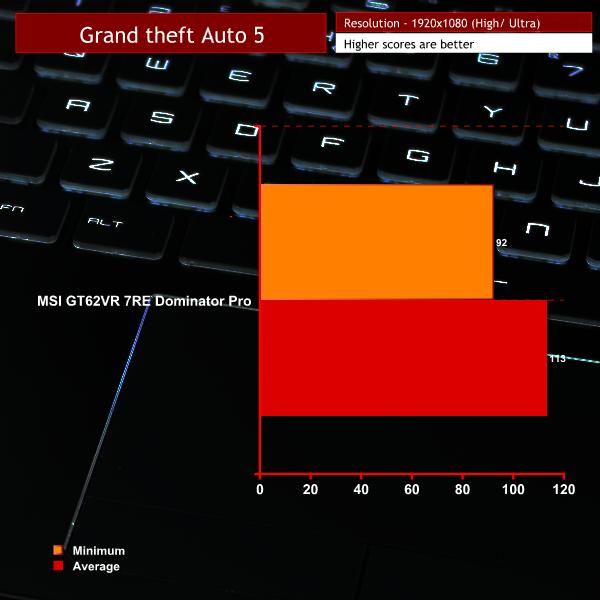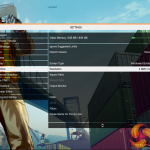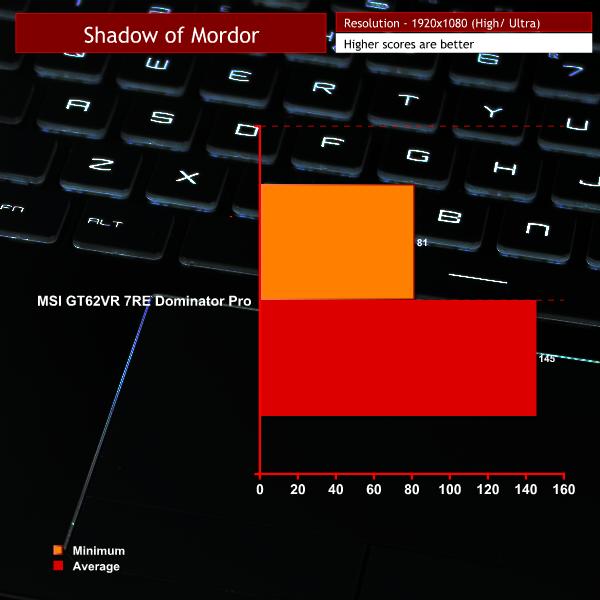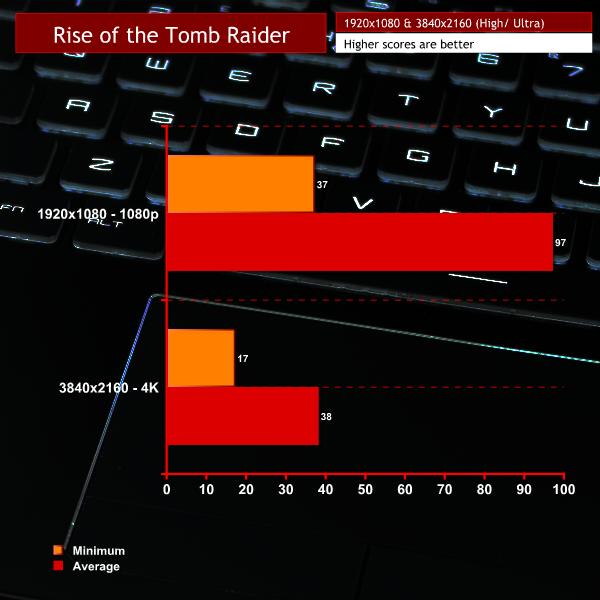 Average scores show over 100 frames per second for the games tested above when running at 1080p. You can see the i7 chip and the GTX 1070 make a fantastic combination for the most power hungry titles when gaming in full HD. 1440p is even a possibility.
VRMark Testing Results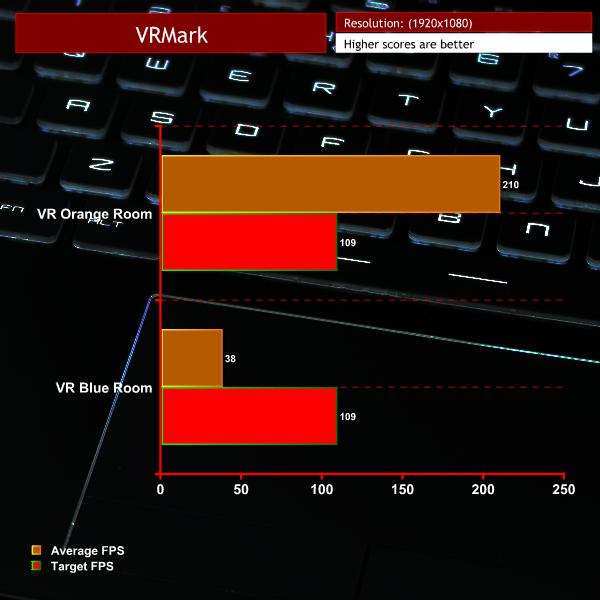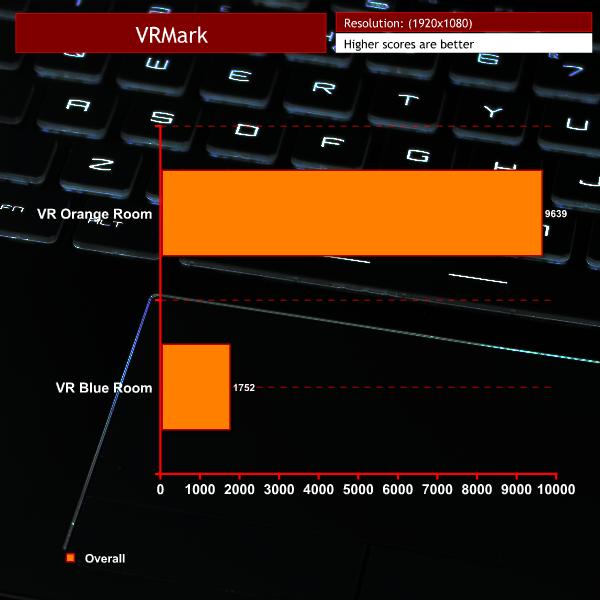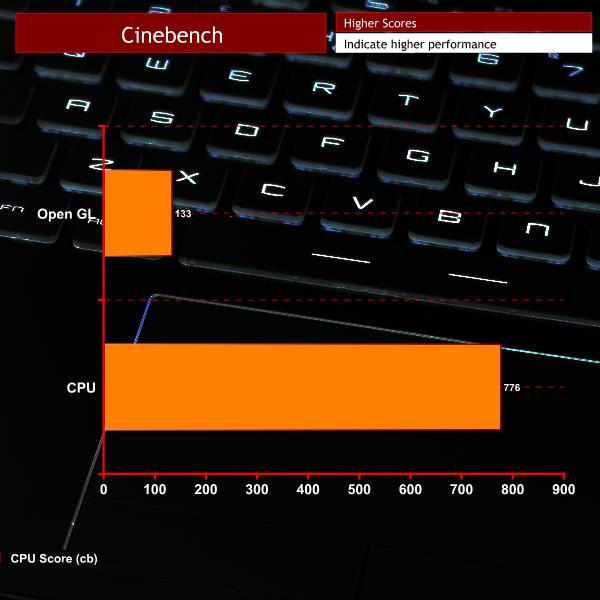 Cooling Performance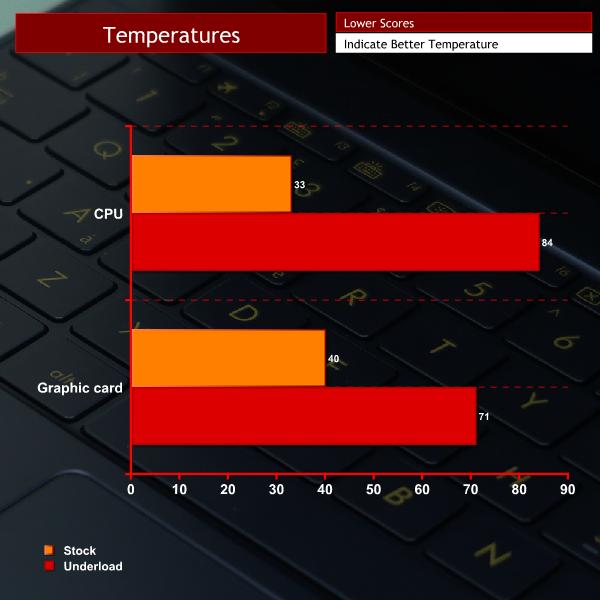 Acoustic performance
The fans kick into action to cool down the MSI Dominator Pro but they are never too intrusive. We tested the 'turbo' mode and that is quite painful, but in the real world the system never pushes the fans to those speeds – thankfully!
Battery life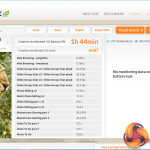 Battery life is ok in the real world – hitting around 3 hours for what we would consider general use situations. When gaming this drops noticeably, to around 1 hour and 30 minutes.
Closing Thoughts
The MSI GT62VR 7RE Dominator Pro is without doubt a very powerful laptop and as the review shows today, with the GTX 1070 in the system, getting super smooth frame rates at 1080p is very possible. 1440p gaming is also achievable if you are willing to live with lower frame rates.
As a VR machine, the GT62VR 7RE Dominator Pro delivers the goods. The rear ports work well as I can easily route cables from other external monitors or the HTC Vive straight down and hide them behind my desk. I hate having a bundle of cables on my desk in full view.
MSI's suggestion of using the Smartphone APP is an interesting concept that may appeal to many people who like to use their mobile phone all the time. I doubt I would ever use it myself outside of testing, but more options for the end user is never a bad thing.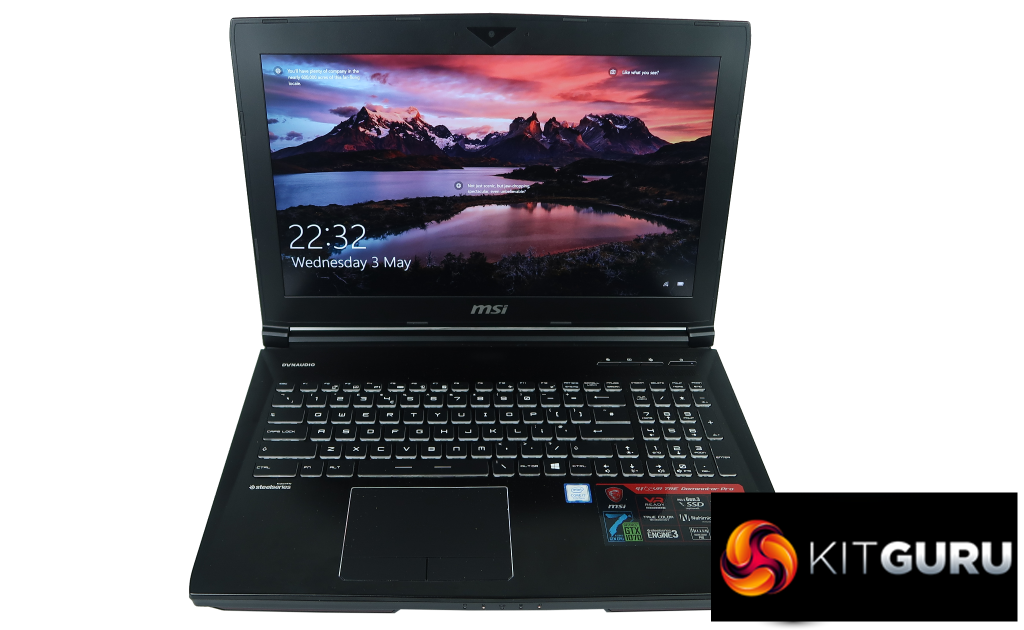 The aluminium brush effect will appeal to a wide gaming demographic but I really am not a fan as it attracts greasy finger prints and very quickly can look tatty if you aren't willing to spend time cleaning it on a regular basis.
The GT62VR weighs a considerable 3kg, which means this is not the kind of machine you will lug around at every opportunity, although I wouldn't call it back breaking. The power brick weighs in at an additional 500g if you put it in a bag. This is a machine you could use comfortably at a LAN event, a friends house, or between rooms in your house. That said, if you want something to carry around with you all the time then we recommend you look elsewhere.
Buy MSI GT62VR 7RE for (£2,299 inc vat) HERE
Discuss on our Facebook page, over HERE.
Pros:
Room to add more Ram if needed.
Solid gaming performance from the GTX 1070 and Core i7 combo.
4K screen resolution.
RGB LED backlit keyboard.
Rear ports for good VR Cable management.
1-click OC.
Cons:
Battery life could be better
Finger print magnet.
Fans very loud when run in turbo.
KitGuru says: The MSI GT62VR 7RE Dominator Pro is a great looking laptop with plenty of power on tap. Its not too big, but it is substantial enough to make you aware you are carrying it. It is an ideal machine for a LAN event and the 4K high quality screen means you can also use it for design work if you wish.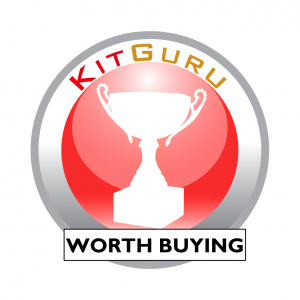 Be sure to check out our sponsors store EKWB here