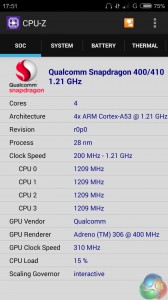 Taking care of things under the hood is a quad-core Snapdragon 410 processor at 1.2GHz, coupled with 1GB of RAM. For a budget phone, the Redmi 2 performs admirably.
It's real-world performance is great, but has a few slight issues which just remind you that you don't get the same performance with a budget phone as you would with a flagship.
For one, the phone can occasionally take a few seconds too long to power the display after it has been locked, leaving you staring at the black screen longer than you'd want. The keyboard, too, is often slow to appear when you need to send a message.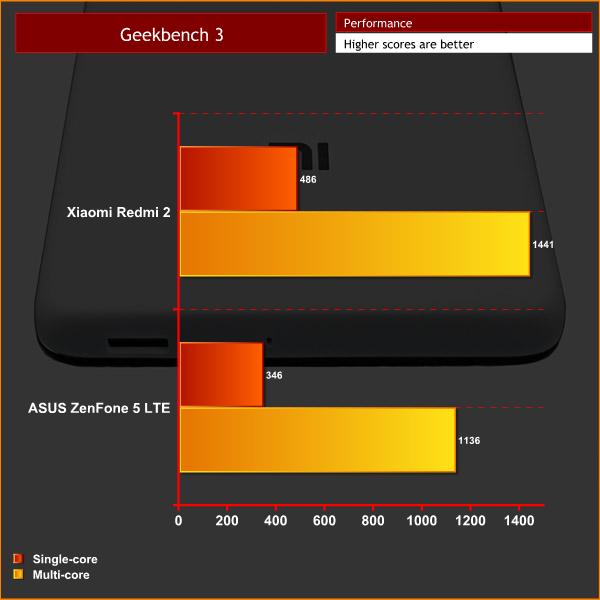 Benchmarks, however, are quite impressive for a handset this cheap. In Geekbench 3, the Redmi 2 posted 486 for single-core performance, and 1441 for the multi-core performance. This tops the more expensive ZenFone 5 LTE – which scored 346 and 1136 respectively.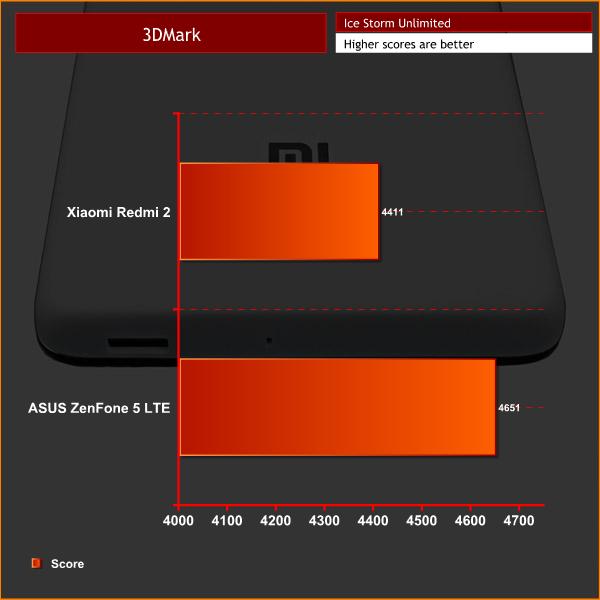 3DMark's Ice Storm Unlimited was slightly less impressive, with the Redmi 2 scoring 4411 to the ZenFone's 4651.