Until now, QHD high refresh rate displays were usually associated with desktop PCs, but it seems Eluktronics is about to change that. The company has announced the world's first QHD 165Hz laptops, offering "the most crisp and snappy experience out of any laptop on the market".
Instead of using the more commonly used 1080p high refresh rate screens in their laptops, Eluktronics is introducing 1440p displays with a 165Hz refresh rate, allowing laptop gamers to benefit from high refresh rates at higher resolutions.
Eluktronics will add this [email protected] display option to three of their "most popular laptop models": the Mech-15 G3, the Max-15, and the Max-17. Besides featuring 1440p 165Hz displays, the QHD Edition of these laptops will come with an Intel Core i7-10870H with liquid metal, an Nvidia RTX 2070 Super, 1TB PCIe SSD, and 16GB of DDR4 RAM.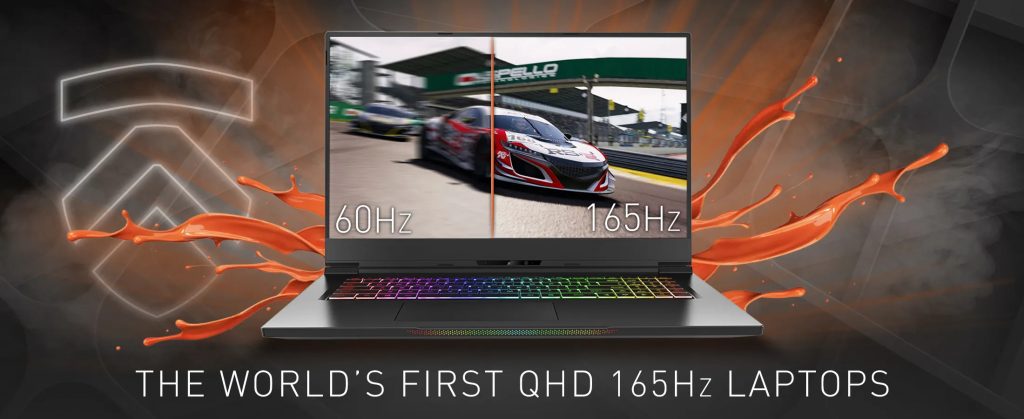 As per HardwareLuxx, these displays aren't custom-made, meaning that we may see other brands such as Asus, HP, Acer, and MSI using them in the future. The manufacturer of these displays is BOE, a Chinese display manufacturer that focuses on the production of LCDs, OLEDs and flexible displays.
The Mech-15 G3 QHD Edition and the Max-15 QHD Edition start both at £1818.79, while the Max-17 QHD Edition starts at £1901.50. Additionally, these three laptops come with the Eluktronics 2021 Gaming Bundle, which includes a large mousepad, a 3-meter HDMI cable, a Covert Cans 7.1 gaming headset, and a Hive-65 mouse.
KitGuru says: Would you take a 1440p/165Hz laptop over a 1080p/120Hz model? Would you like to see more QHD laptops like this from other manufacturers?