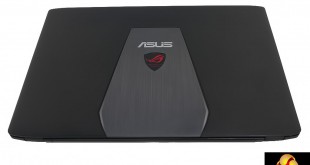 So you fancy an Asus Republic Of Gamers laptop but you don't much fancy spending £1,500 on your new purchase. We feel your pain, but honestly can't you trim your expectations? Surely you know an Asus ROG laptop is an expensive proposition? Well no, not necessarily.
The new Asus ROG GL552VW breaks the mould and delivers the ROG look and feel for one penny under £900. You have to admit that sounds like an interesting proposition.
Watch via our VIMEO Channel (Below) or over on YouTube at 1080p60 HERE.
Asus ROG GL552VW Specification:
Processor Intel Core i5-6300HQ quad core 2.3GHz/3.2GHz
Operating System Windows 10 Home
Chipset Intel HM170
Memory DDR4 2133 MHz SDRAM, 2 x SO-DIMM socket for expansion up to 32 GB SDRAM
Screen 15.6″ 16:9 Full HD (1,920×1,080) anti-glare
Graphics Nvidia GeForce GTX 960M with 2GB GDDR5 VRAM
Storage 1TB HDD 7200 RPM With 128GB SSD (M.2 2280) SATA3
Optical drive Super-Multi DVD
Card reader 2 -in-1 card reader ( SD/ MMC)
Camera HD Web Camera
Networking Intel Wireless-AC 7265, Bluetooth V4.0, Realtek Gigabit
Ports 1 x Microphone-in jack, 1 x Headphone-out jack
1 x USB 3.1 Type C port, 2 x USB 3.0 ports, 1 x USB 2.0 port, 1 x HDMI
Audio Built-in Speakers And Microphone, Asus SonicMaster
Battery 4 Cells 48 Whrs
Dimensions 384mm x 256mm x 34.3mm-35.1mm (WxDxH)
Weight 2.6kg
First impressions count for a lot and the Asus ROG GL552VW looks good when it comes out of the box. Watch our video above and we are confident you will feel the same way. The chassis is relatively large with a 15.6-inch screen and it has a rugged appeal with hints of brushed aluminium. Just as importantly you get the red and black colour scheme that is an essential part of the ROG experience.
On the right hand side of the chassis you'll find a USB 2.0 port ready for your mouse, along with the DVD drive and a pair of headset jacks. It's a bit busier on the left side where you can see the power jack, cooling exhaust vent, USB 3.1 Type C port, HDMI, Ethernet and two USB 3.0 ports. There is a card reader at the front.
You might hope to find a mini DisplayPort on a modern laptop, in which case you'll be disappointed. Other than that Asus has delivered all the inputs and outputs that you need, and the size of the laptop means the layout is convenient with everything in easy reach.
To the left of the touchpad with its oh-so-important red border you'll see the Nvidia and Intel stickers that indicate the hardware you will find inside the chassis and this takes us to the heart of the matter. The CPU is a Skylake Core i5 which is clearly a cheaper option than Core i7.
More significantly the graphics are powered by Nvidia GeForce GTX 960M with 2GB of memory, which means they are very much entry level for a gaming laptop. As you would expect the screen has a Full HD resolution of 1,920×1,080 so there are plenty of pixels for the GTX 960M chip to push.
Testing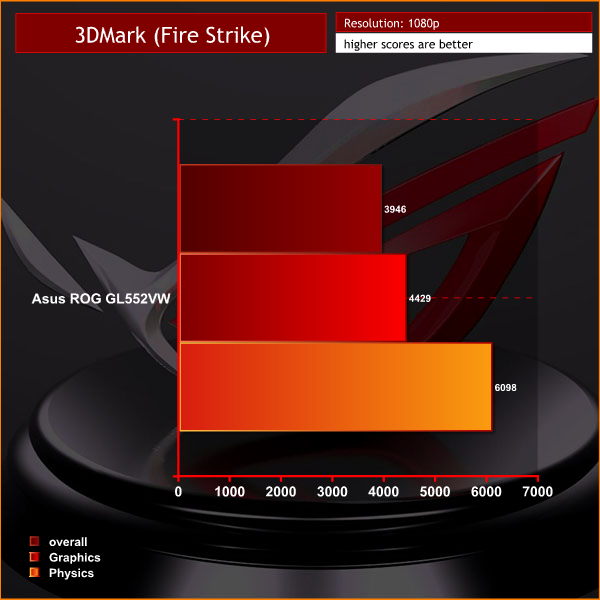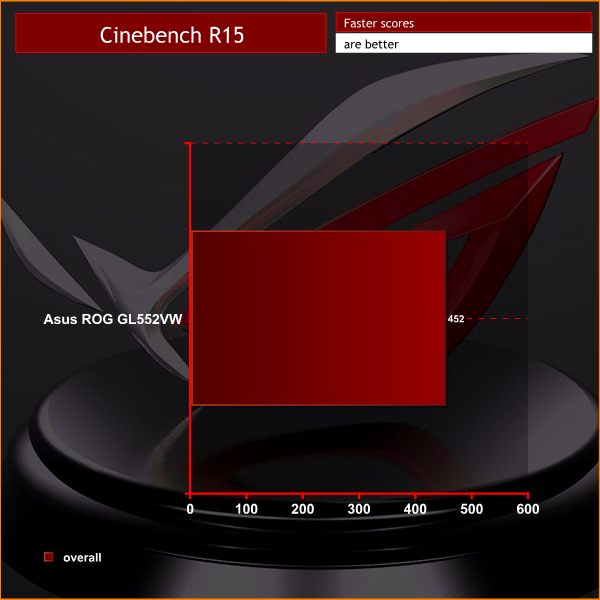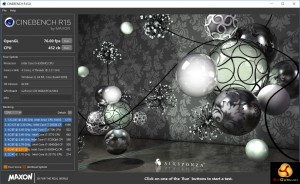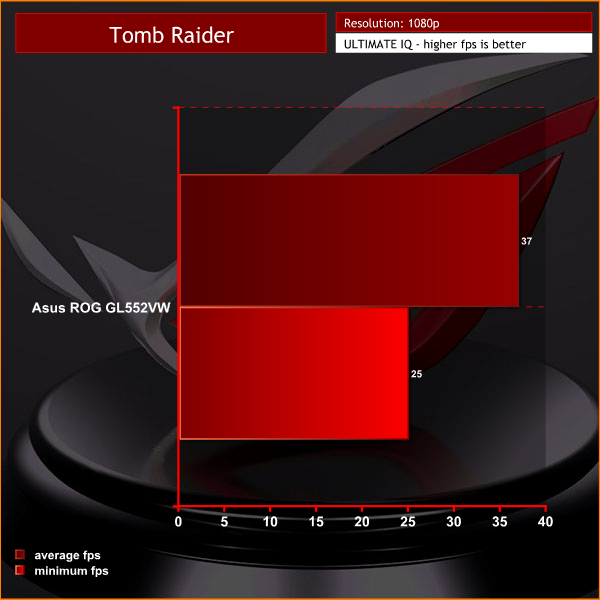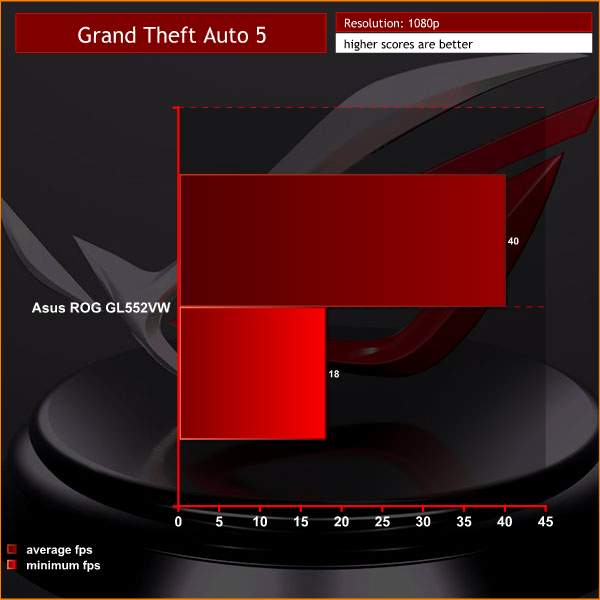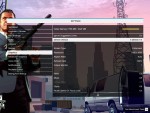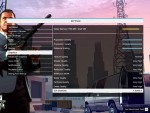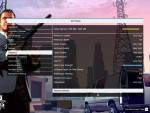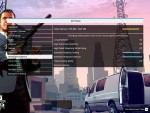 The Asus ROG GL552VW delivered steady performance in our benchmark tests but failed to set the world alight. You can be certain that any modern game will require a certain amount of adjustment to image quality settings to ensure the frame rate is sufficiently high. Using our preferred High pre-set in Thief the average frame rate was 37fps and in Tomb Raider with quality set at Ultimate we saw the same 37fps.
As you will see in our video, in Grand Theft Auto V we had to reduce image quality slightly to avoid busting the 2GB memory limit and the result was a tolerable 40fps average.
There is no denying the ROG GL552VW is a gaming laptop but, equally, there is no denying there are a good many gaming laptops on the market that deliver higher performance.
Cooling Performance.
On paper this is a relatively chunky laptop that measures 35mm thick, however that is the overall thickness including the screen and rubber feet. Open the laptop and the base section (ignoring the feet) is 21mm thick. This isn't a thin and light laptop but neither does it have a huge amount of space for the cooling system. The interesting thing is that Asus has decided to make the ROG GL552VW very quiet so the CPU and GPU idle in the mid 40 degrees Celsius and go up to about 80 degrees under extreme load in AIDA64.
A more realistic test in Cinebench R15 which pushes the CPU temp to 65 degrees while the GPU only rises to 55 degrees.
The combination of Core i5 and GTX 960M is fairly low powered and Asus has clearly had no problem keeping the hardware nice and cool.
Acoustics performance.
Acoustics are quick and easy to describe as the ROG GL552VW is effectively silent. If the fan spins up under load it really isn't obvious. Noise levels are simply no concern with this laptop.
Battery
Battery life is good. Under benchmark conditions with PC Mark 8 looping continuously the Asus managed just over three hours of work. You can double that for a real world figure of six hours of regular usage. Less if you play games, of course, and more for intermittent use so there is every chance you will make it through the day before you reach for the power brick and go looking for a mains socket.
Closing Thoughts.
Asus ROG GL552VW has clearly been designed to deliver a Republic Of Gamers laptop at a bargain basement price. That's bargain basement by Republic Of Gamer standards, of course, as it is still fairly pricey in any other terms. The main thing is that you can certainly play games on the ROG GL552VW as the Core i5 and GTX 960M deliver enough performance to deliver the goods.
It helps that Asus included a 128GB SSD to keep the system moving swiftly along with a 1TB HDD for bulk storage. The 8GB of single channel DDR4 memory was perfectly sufficient for this laptop.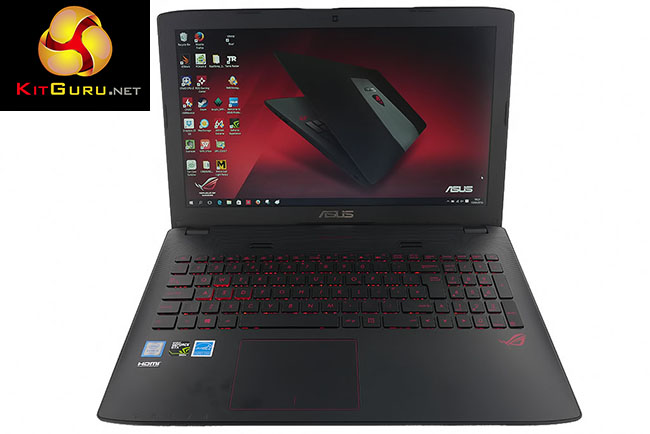 The downside is that the screen is unimpressive and has a tight viewing angle. You can see the colours change as the laptop moves in our video. Also, the keyboard and touchpad look good but only work reasonably well. The feeling you frequently get with this laptop is that it has been built down to a price.
Asus knows how to deliver high end, expensive hardware and the ROG GL552VW falls at the other end of the scale. Overall we were happy with the ROG GL552VW but could not claim to be blown away.
Buy the Asus ROG GL552VW from Currys for £899.99 inc vat HERE.
Discuss on our Facebook page, over HERE.
Pros:
Entry level pricing for a ROG laptop.
Very quiet.
ROG styling, including the black and red colour scheme and backlit keyboard.
Reasonable gaming performance.
USB 3.1 type C port.
128GB SSD keeps Windows moving smartly.
Good battery life.
Cons:
Screen has a tight viewing angle.
Touchpad and mouse can feel vague.
You will likely need to adjust image quality settings to suit the GTX 960M graphics.
KitGuru says: Asus delivers a cheap ROG laptop that provides decent value for money.