Cooling Performance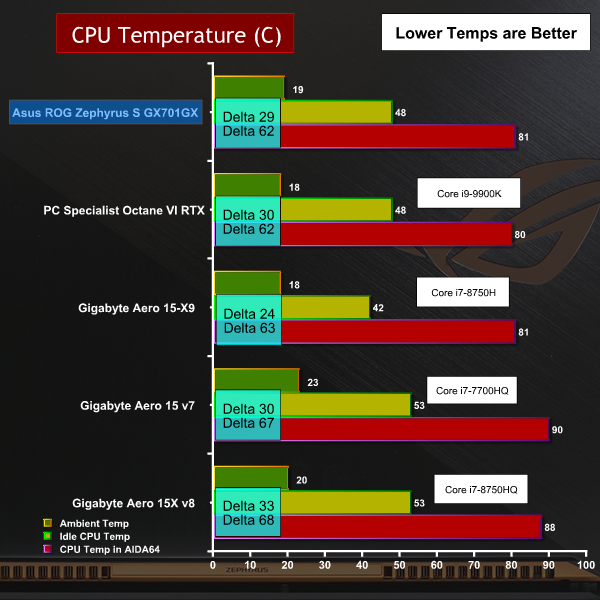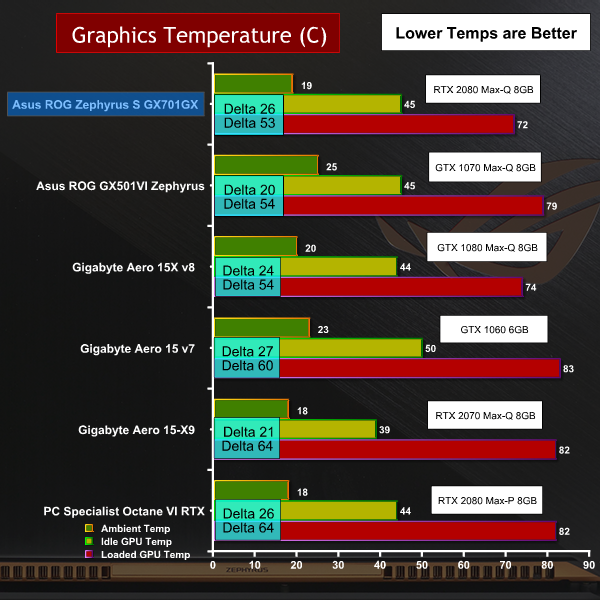 Cooling Performance Overview
The CPU and GPU temperatures inside Asus GX701GX are impressively low. Depending on which laptop we use for comparison, either the CPU, the GPU, or both run ten degrees C lower than we might expect to see. That's good by any standards but when you consider the skinny dimensions of the chassis it is actually pretty remarkable. Of course we have to bear in mind the AAS system, so when you open the lid of the laptop the rear end of the system is raised to allow cooling air to flow to the intakes.
When Asus gave us a preview of GX701 and also the GZ700GX it was clear they have spent a good deal of time and money working on their cooling systems.
The fans inside the GX701GX can spin up to a maximum speed of 6,000rpm at which point they are darned loud, however these sorts of speeds were unnecessary during our testing. At a typical operating speed of 2,500rpm the fans are impressively quiet while the cooling works very effectively. Good work Asus.
Battery Testing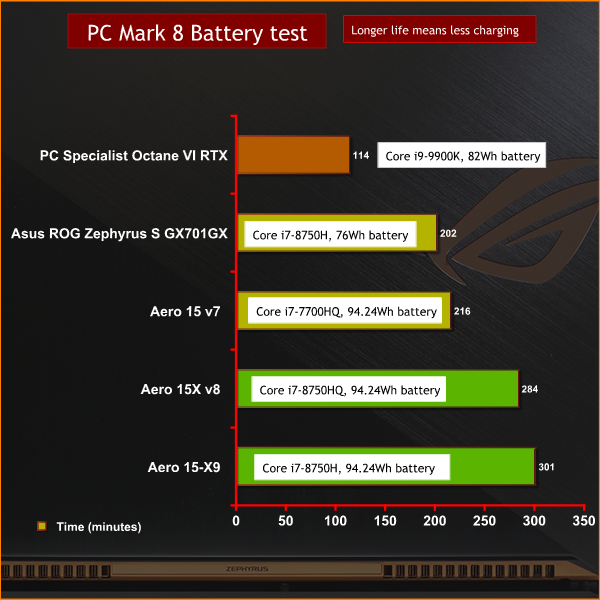 Battery Testing Overview
Asus has installed a 76Wh battery with an unknown mAh rating. The running time on battery is unimpressive at 3 hours 22 minutes in PC Mark 8, compared to 5 hours and one minute for the Gigabyte Aero 15-X9. We can only deduce that Asus has decided a slender chassis is more important than a large battery and we find this rather disappointing – though your priorities will vary.