We have been waiting a long time for Intel to release a Mobile CPU with more than four cores and the Gigabyte Aero 15X v8 shows off the new Core i7-8750HQ to very good effect. The combination of 8th Gen CPU and GTX 1070 Max-Q graphics is excellent and we also like the 15.6-inch IPS screen very much. The fact the screen has a refresh rate of 144Hz isn't especially relevant as it will likely be pumping out the gaming frames at 70fps or thereabouts, but nonetheless we'll take the extra Hz, thanks very much.
The combination of G.Skill DDR4 and Toshiba SSD are also welcome, and the same is true of the various ports and connectors..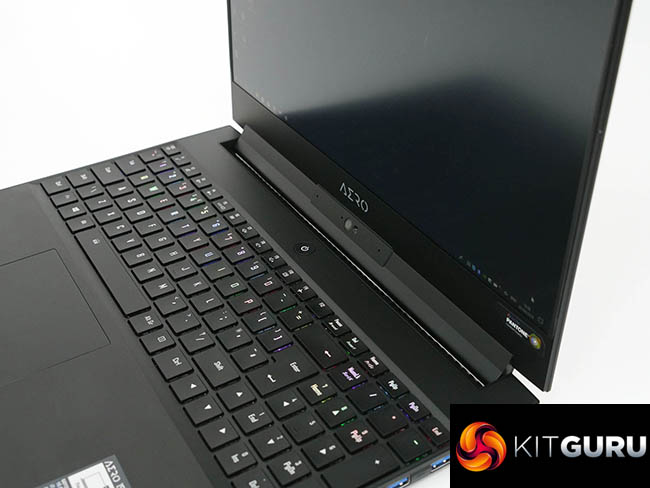 We have our concerns about the cooling system which expels hot air directly downwards from the two heatsink/fan units. Over the years we have pointed out that Aorus has a habit of cramming high end hardware into a very slender chassis and this feels like a very similar approach. Yes, the chassis is slender but we feel it either requires a more sophisticated cooler or more room to work inside the chassis. If we have the choice between a quiet laptop and a slender laptop we'll take the quiet option every day of the week.
It is a similar story with the keyboard which works well enough, although the layout of the keys is frustrating. Perhaps the better move would be to ditch the NUM pad. While we're at it the RGB lighting isn't strictly necessary either.
Overall we like the Gigabyte Aero 15X v8 however it is fairly expensive. When you are paying north of £2000 you want something close to perfection, rather than a laptop that is almost good enough.
Buy from Overclockers UK from their Coffee Lake page on OCUK HERE
Pros:
Amazing battery life.
Excellent CPU performance.
Really good gaming at high image quality.
Very large screen with a tiny bezel.
A sleek aluminium chassis that exudes quality.
Cons:
The cooling system is noisy under load.
Keyboard has an annoying layout.
Cooling system exhausts downwards.
Price is rather high.
KitGuru says: Gigabyte Aero 15X v8 delivers six CPU cores and heaps of gaming performance at a fairly stiff price.