It seems that some phone makers are still cheating in Android benchmarks as HTC has admitted that it optimised the One (M8) to push itself harder than normal in order to get higher benchmark results. People began suspecting that this was the case when the new HTC phone began dominating benchmarks, beating out competitors like the Samsung Galaxy S5.
Late last year, AnandTech discovered that almost every Android phone maker had been cheating benchmarks, in-fact, it was so bad that only two companies managed to keep its hands clean: Motorola and Apple. Last year device makers didn't really have an excuse but this year HTC has one lined up- When the new HTC One detects benchmarking software it will automatically turn on a "high performance" mode, which can be toggled on or off by any user in the settings menu.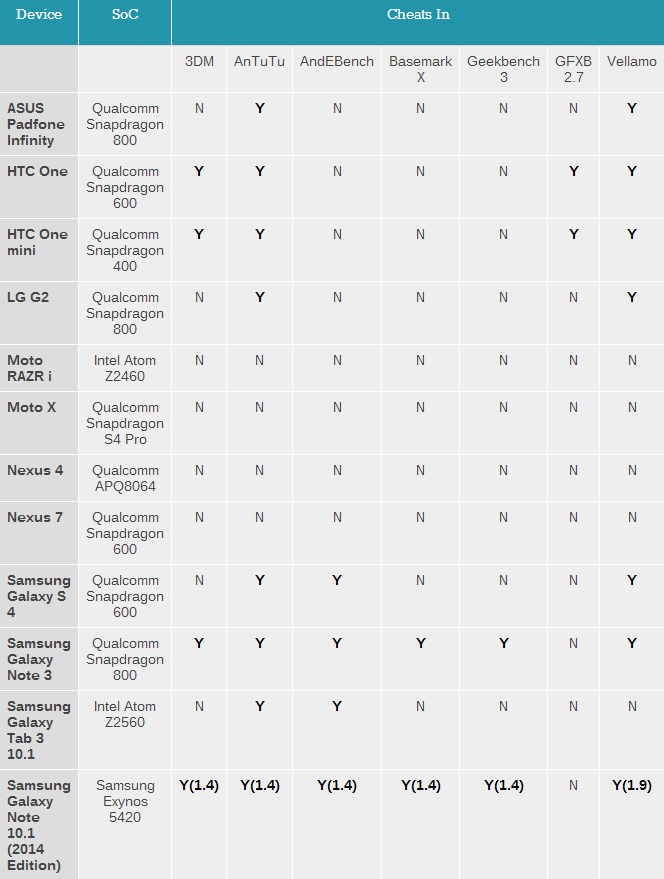 "Benchmarking tests look to determine maximum performance of the CPU and GPU and, similar to the engine in a high-performance sports car, our engineers optimise in certain scenarios to produce the best possible performance. If someone would like to get around this benchmarking optimisation there are ways to do so, but we think most often this will not be the case."
KitGuru Says: HTC has a pretty good explanation this time around, it's not like the speed boost that activates in benchmarks isn't normally accessible. High performance mode comes as a feature on the phone and can be turned on by anyone, so I wouldn't really class this as cheating. What do you guys think? Is this still a form of cheating benchmarks?