Riot Games recently launched its new League of Legends Team Builder, which allowed players to pre-emptively select the position, role and character they wanted to play, thereby only matching with people that wanted to do different things and therefore securing a much more in-fighting free game experience. However, the problem since then has been that everyone wants to be a captain to try out some whacky strategy, but without enough standard players around, it's taking some people a long time to find a game.
While queue times aren't ridiculous for most people – though still a lot longer than traditional – with the average player sitting through five to ten minutes of downtime, five percent of players are going for more than quarter of an hour wait and Riot wants to bring that way down. So, in an attempt to get around it, Riot is now making it so that captains must invite at least one friend in order to be eligible for the position.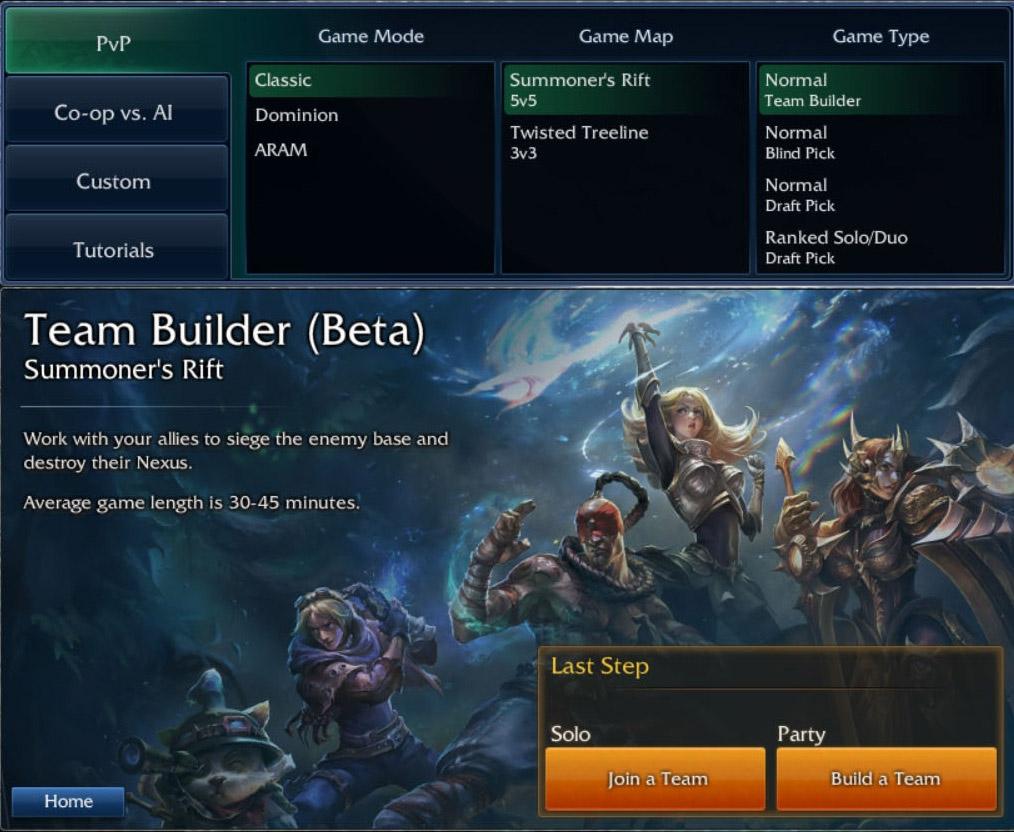 Team Builder currently doesn't work with draft, but some think it could
Explained by social manager Jeffrey "Lyte" Lin on Riot's official forum, this new method should rebalance the captain and solo numbers and therefore speed up queue times for everyone involved.
"While this experiment is running, we'll be working on a feature to show Solo players what teams are currently looking for to fill their teams," he said.
KitGuru Says: Have any of you had much of a play around with Team Builder yet? If so, what do you think?

[Cheers PCG]