Rumours are suggesting that Samsung is currently working on a 7″ smartphone, not a tablet or even a phablet but an actual smartphone, taking our screen sizes to the extreme. Samsung has been experimenting with new screen sizes for the last couple of years, bringing us phones like the 6.3″ Galaxy Mega, the S4 zoom and to some extent, the Galaxy Note series.
7 Inches is currently the standard size for a mini tablet such as the Nexus 7, the iPad mini and even Samsung's own Galaxy Tab 7″. However, it looks like the company wants to do away with all of that and really push the boundaries for an acceptable screen size on a phone.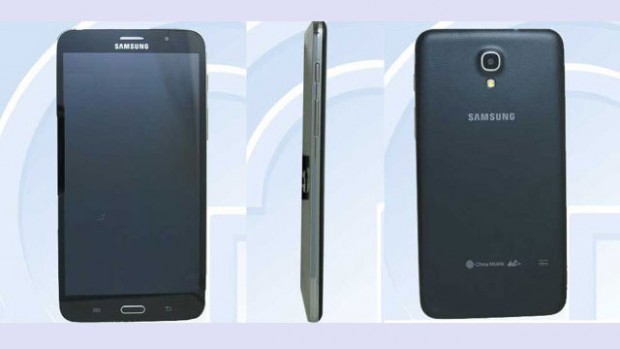 The model number for this phone is SM-T2558 and while it is huge, it doesn't have much muscle behind it as it sports relatively low specs:
7inch 720p display
1.2GHz quad-core processor
1.5GB RAM
8MP back camera
2MP front facing camera
4G LTE will likely be included as well as Bluetooth connectivity but these features are pretty standard in today's smartphones. The device is slated to run on Android 4.3 JellyBean rather than Android 4.4 KitKat, which is strange as the new version of Android is actually optimised to perform better on low end devices such as this.
I think its time that smartphones stopped getting bigger, not many people find phones above 4.7″-5″ comfortable to hold or use but manufacturers like Samsung just keep pushing our screens bigger and bigger.
Discuss on our Facebook page, HERE.
KitGuru Says: I think it's a little odd that they chose to use a 720p resolution on such a large screen, especially when company's are trying to incorporate 1080p displays in much smaller form factors. What do you guys think? Is it time that our smartphones just stop getting bigger?
Source: TR