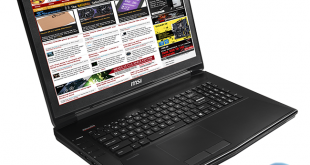 If you are in the market for the 'ultimate no expense spared desktop replacement laptop' then today's review will certainly interest you. The new MSI GT72 2PE Dominator Pro ships with the latest high end mobile hardware. How does this checklist sound? 32GB of DDR3 memory, 8GB Nvidia GTX880M graphics, Intel Core i7 4710HQ quad core processor, 4x Raid 0 Solid State Drives, 1TB storage drive, Steelseries keyboard, Dynaudio sound system with Killer AC capable wireless.
So now we have you drooling let us take a closer look…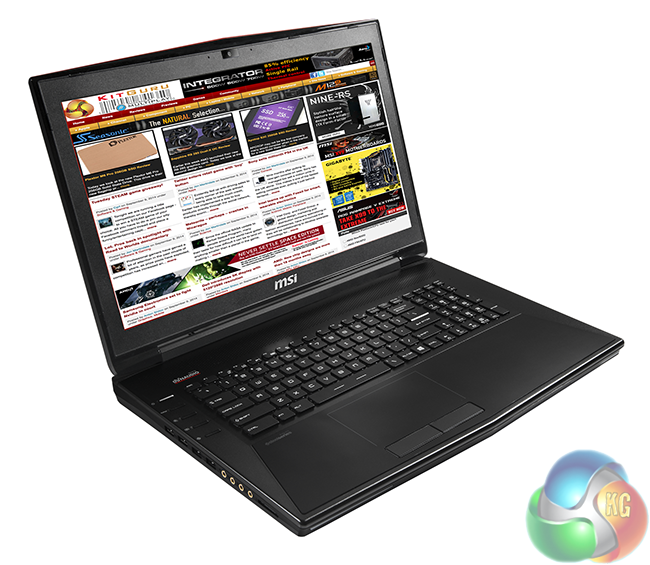 It will become apparent later in the review, but MSI are clearly targeting the audience who normally consider Alienware in the high end. MSI are selling four different versions of the GT72 from £1,399 to £2,199. We review the most expensive (072UK) model today, available from Overclockers UK.

Product Specification:
Product Code: GT72 2PE (Dominator Pro)-072UK
OS: Windows 8.1
CPU: Sharkbay Core i7-4710HQ (2.5GHz – 3.5GHz)
Display: 17.3″ FHD, Anti-Glare (1920*1080) eDP
Memory Supplied: 4 x 8GB
Memory Type: DDR3L
Memory Speed: 1600
Max Memory Support: 32GB
Graphics Chipset: NVIDIA GeForce GTX880M
Graphics Memory: GDDR5 8GB
Storage: 4 x 128GB M.2 SSD + 1TB 7200RPM
Keyboard Type: SteelSeries FULL back lit keyboard with SteelSeries Engine
USB3.0 Ports: 6
USB2.0 Ports: 0
HDMI Port(s): 1(v1.4)
mini Display port(s): 2(v1.2)
LAN Port(s): 1
Microphone Jack(s): 1
Headphone Jack(s) (SPDIF): 1
Card Reader: SD (XC/HC)
Audio: -Sound by Dynaudio with subwoofer
-Support 7.1 channel SPDIF output
-Exclusive Audio Boost technology -Creative Sound Blaster Cinema
LAN: Killer DoubleShot Pro Gb LAN
Wireless: Killer DoubleShot Pro 11ac
Bluetooth: V4.0
Webcam: FULL HD Camera 1080p
CD Drive : BD Writer
Security: Kensington Lock
Battery: 9-Cell Lithium Ion (83wHr)
Dimension: 428(W) x 294(D) x 48(H)mm
Weight: 3.78Kg (W/ Battery)
EXTRAS : SUPER PACK (SteelSeries Headset/Mouse/Mouse pad/Bag)
Warranty: 2yr