Amazon might finally reveal its long awaited smartphone later this month at an event in Seattle on the 18th of June. The company launched a short teaser video showing customers eyeing up an unannounced device but while Amazon hasn't officially said anything about its smartphone plans, it seems likely that it will launch one soon.
Signs have been pointing towards an Amazon phone for a long time now although rumours have often been varied with some claiming it will be a super cheap, inexpensive device while other rumours suggested that it would be free to Prime customers.
[yframe url='http://www.youtube.com/watch?v=erUZQ9GK0sE']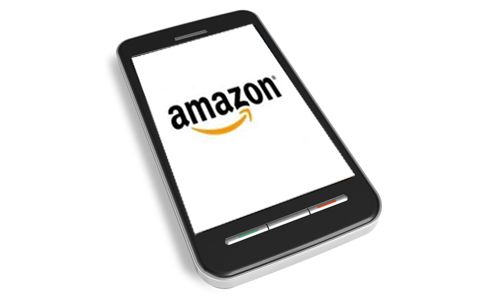 One of the device's rumoured flagship features is said to be a 3D display with head tracking capabilities, in the video one user says "It moved with me!" and another adds "I don't think I've ever seen anything like this," adding some weight to those rumours.
We don't have to look very hard to get an idea of what to expect from an Amazon phone, after all it has had its Kindle tablets on the market for quite some time now. The OS will likely heavily resemble that of the Kindle Fire HD, Amazon may also launch its rumoured music streaming service alongside the phone too, which would create a full entertainment package for the device when coupled with Prime Instant Video.
Discuss on our Facebook page, HERE.
KitGuru Says: The Amazon phone appears to be on the way but will it be successful? The Kindle tablets haven't done too bad so it's possible. What do you guys think? Will Amazon's smartphone wow us? 
Source: The Inquirer