It has been just over one year since ASUS first announced the ROG Phone and now, it looks like we are due a new model with a few significant upgrades. The original ROG Phone still has hardware to be reckoned with but the new and improved version will raise the bar further with a 120Hz OLED panel and 240Hz touch sampling, among a few other changes.
The ROG Phone II will sport a 6.59-inch 1080p OLED display with an integrated fingerprint sensor, 10-bit HDR visuals and a 120Hz native refresh rate. Beyond that, touch sampling will occur at 240Hz, so scrolling/swiping through apps will feel even smoother. This is similar to what Apple has implemented in the latest iPad Pro, with 120Hz touch sampling delivering smoother interactions with the display.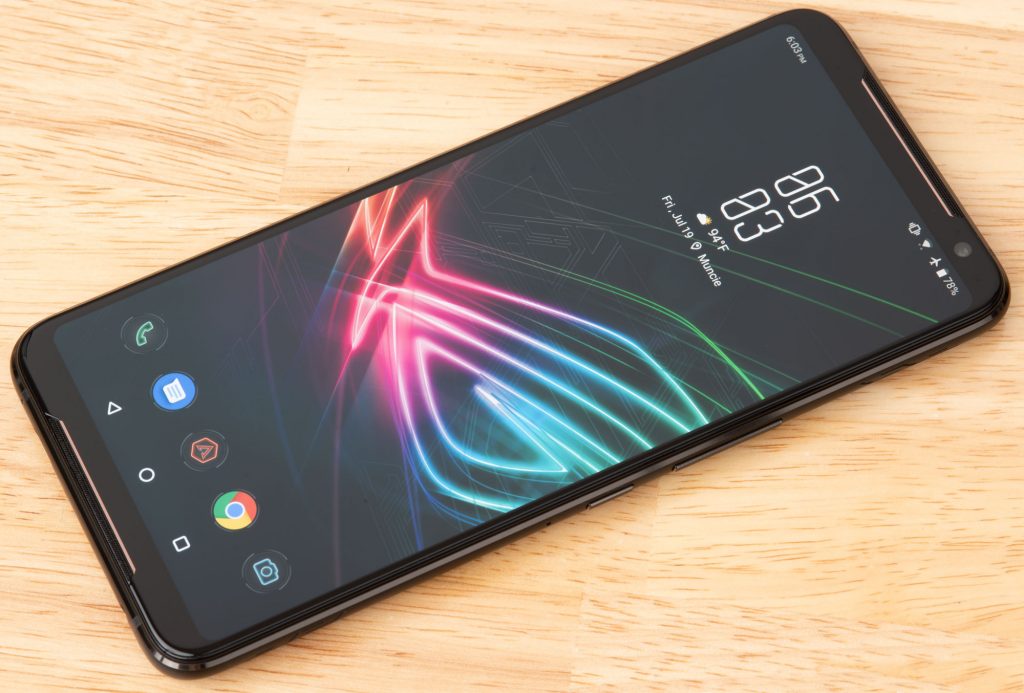 Image credit: ASUS
Another important thing to note about the display is that touch latency has been reduced to 49ms, this isn't something that is often talked about when it comes to smartphone touchscreens but Asus claims it is the lowest of any phone currently on the market.
Under the display, you will find a Qualcomm Snapdragon 855 Plus processor running the show. This is a 'gaming focused' SoC from Qualcomm that ramps up GPU and CPU speeds for improved performance in games. The cooling system inside of the ROG Phone II has had special attention paid to it too, with a vapour chamber and vents preventing the device from thermal throttling.
Other specs include 12GB of RAM, a 48-megapixel camera, a 6,000mAh battery and up to 512GB of storage. Users will also have the option of installing stock Android or using the Asus UI when first setting up the phone.
KitGuru Says: There is no price or specific release date for the ROG Phone II just yet but it will launch in China first and then there should be a global version some time in September. We'll be looking forward to seeing more of it ourselves.