A couple of weeks ago, Vodafone announced plans to become the first UK carrier to offer 5G, with the service set to go live in July. Today, EE usurped those plans by announcing that it will be kicking off its own 5G roll out in May, more than a month in advance.
Of course, the initial launch will be limited, with EE focusing on six cities- London, Manchester, Cardiff, Edinburgh, Belfast and Birmingham. EE plans to expand 5G coverage across the UK every month, with ten more cities set to gain access before the end of the year. People living in Bristol, Coventry, Leicester, Nottingham, Sheffield, Liverpool, Hull, Leeds, Newcastle and Glasgow will get 5G coverage in 2019.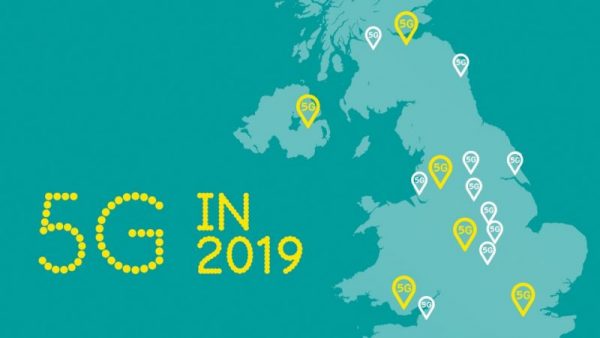 Aberdeen, Bournemouth, Brighton, Cambridge, Dundee, Exeter, Ipswich, Norwich, Plymouth and York are on the list to get 5G coverage in 2020.
EE's 5G network will go live on the 30th of May, while Vodafone will begin offering its own 5G service from the 3rd of July.
KitGuru Says: Of course, having access to a 5G network is just half the battle, you will also need a device that supports a 5G connection. Right now in the UK, there are just four smartphones that support it. By the end of 2020 though, there should be much higher network availability, in addition to increased support from smartphone makers.