Facebook has begun rolling out a new 'Nearby Friends' feature that shares your real time location data with friends so that you can see how far away you are from each other. The feature is strictly opt-in but that probably won't stop the privacy concious becoming concerned.
The feature is rolling out in the US first on both Android and IOS, Facebook is hoping this new feature will connect people in real life as well as online. Nearby Friends was built by the same team that built the Glancee location sharing app, Facebook acquired the developer back in 2012, which is led by Andrea Vaccari who told Tech Crunch that "the idea is to make it really easy to discover when someone is around you, and meet up and spend time together."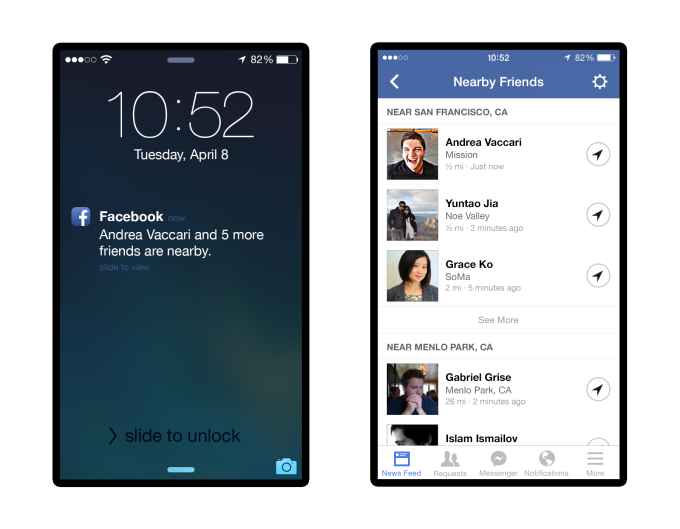 Nearby Friends is strictly opt-in, so you don't even have to worry about it unless you actually want it and its only available to those who are over 18. That said, so many people lie about their age on website accounts that there probably will be some under 18's using it. The app will only give your friends an approximation of where you are rather than your exact location so specific details won't show up unless you purposefully share that information with that person.
Discuss on our Facebook page, HERE.
KitGuru Says: The feature seems quite unnecessary, surely if someone wanted to hang out with a friend or let them know where they were, then they would just tell them? What do you guys think? Is this feature useful or a step too far?
Source: Tech Crunch