LG has announced a brand new smartphone, the LG V10, featuring a larger display, more RAM, a bigger battery, expandable storage and a second screen. The V10 itself features a 5.7-inch 2560×1440 display, so it is on the large side. There is also a secondary mini-display next to the front facing camera, which could be used to display notifications or other information without needing to light up the larger screen.
Under the hood you will find a Snapdragon 808 processor, LG seems to be consistently choosing this SoC over the Snapdragon 810, despite defending the chip and claiming that it doesn't have an overheating issue. There is also 4GB of RAM inside to help keep things snappy.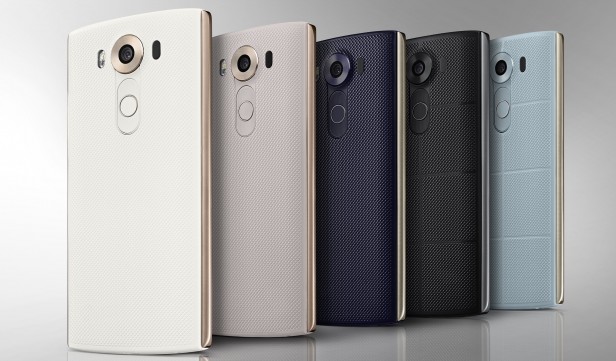 The 3000 mAh battery is removable, so power users will be able to swap out batteries if needed. Storage comes in a 64GB standard, something I wish all smartphone manufacturers would get on-board with. Additionally, there is room for expandable storage with an SD card slot.
In terms of overall design, the V10 doesn't look too different from the LG G4, it's just a bit beefier spec-wise in certain areas- the processors remain the same though. The V10 will be available in South Korea in October, with other Asian countries set to follow. The device will also land in the US at some point, though European availability is currently unknown, pricing is also unknown at this point.
Discuss on our Facebook page, HERE.
KitGuru Says: The LG V10 is going to be a more niche device due to its sheer size so availability will likely be somewhat limited in some parts of the world. However, aside from the extra RAM and the screen, the device as a whole is pretty similar to the LG G4.