It has been rumoured for a while but Microsoft has finally officially revealed Cortana, the Windows Phone version of Siri or Google Now. The Halo AI inspired voice assistant will be available in the next Windows Phone 8.1 update which is due to arrive in the US in beta form shortly while the UK is scheduled to receive it in the second half of the year.
Microsoft is still pushing its Bing web search, which will power the voice assistant. Cortana will be voiced by Jen Taylor and will apparently observe and learn from a user's behaviour based on usage, communications and location data. Microsoft is describing this as "the worlds first truly personal assistant", however, there are options for the privacy concious, all users will be able to control what information is monitored and you will be able to interact through text as well as voice.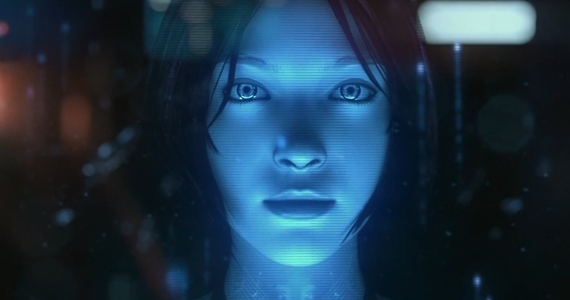 Windows Phone Group Program Manager, Marcus Ash, said: "Cortana's appearance in Windows Phone 8.1 is a result of years of work from researchers, engineers and designers across Microsoft. She is a combination of advanced technology across areas like search, natural language and machine learning that Microsoft has been able to bring to life, along with a distinct personality that is inspired by one of the biggest franchises in Xbox history."
"She has a personality and a unique sense of humour – someone you are happy to have on hand at all times. You can also chit chat with Cortana – ask her where she comes from or when she was born, ask her to sing a song, or ask her about other assistants, and she'll have an answer."
KitGuru Says: While I don't think Cortana will be a selling point for most phone buyers, I do think that it will make a cool gimmick. I don't know many people who genuinely integrate voice controls or voice assistant's in to their lives. That said, maybe some of you guys think differently? Let us know in the comments, in the forum or over on our Facebook page. 
Source: MCV