As great as some of this year's flagship smartphones are, one thing that has been concerning consumers is the removal of the headphone jack. The latest phone to ditch the traditional 3.5mm port is the Razer Phone. It's a move that not everyone is happy with, but according to Razer's CEO, it paved the way for some major improvements in other areas.
Companies like Apple and Google have moved away from the headphone jack without explaining many of the benefits of doing so. In Razer's case, the company is being more open about it, explaining that by removing the jack, the company was able to pack in a bigger battery, improve thermals and more.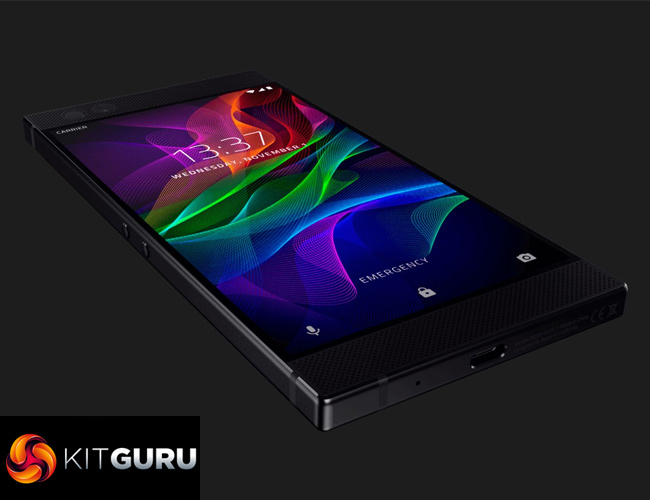 Writing in a Facebook post yesterday, Razer CEO, Min-Liang Tan wrote: "By removing the headphone jack – we were able to increase the battery size significantly (I estimate we added 500maH more), improve thermals for performance and a whole lot more. The trade off was not having the jack – but what sealed it for me was that we were able to get audiophile quality sound with the dedicated 24-Bit THX Certified DAC adapter – and I made sure we included that with every phone. Which basically means we give even better quality headphone audio for those who want to hold on to their analog headphones."
The Razer Phone does still support wired audio via the USB Type-C port. For many, this will mean either buying a new pair of earbuds, or simply using the phone's included 3.5mm to USB C adapter. The downside to this is that users can't charge their phone and use wired headphones at the same time. However, when you consider the upgrade to a 4000mAh battery, it seems like a sensible trade-off.
KitGuru Says: The idea of abandoning the headphone jack has been controversial since rumors began circulating about the iPhone 7. However, it seems that companies are now beginning to recognize the benefits of removing it in favor of better parts elsewhere. What do you guys think about this? Would you rather have a bigger battery, or a 3.5mm headphone jack?