It is getting to the point where smartphone chips are getting so powerful, that they simply can't stay as cool as they used to at all times. Qualcomm knows this issue all too well, with wide reports of the Snapdragon 810 suffering from heating issues over the past year. However, Samsung is looking to solve this problem, apparently with heatpipes for proper cooling in a future smartphone.
According to Chinese site, UDN (via: Slashgear), Samsung is looking for heatpipe suppliers right now with the purpose of using the technology to cool a future smartphone processor. Speculation currently points towards the Galaxy S7 as the first smartphone to make use of this cooling solution, though that could change given that the device is only three to four months away from launch.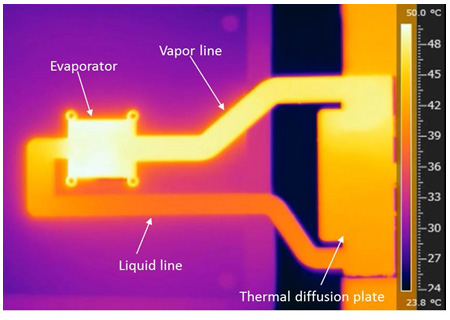 Image source: Fujitsu
That said, the Galaxy S7 wouldn't be the first device to use a heatpipe for cooling, the Sony Xperia Z5 uses a heatpipe design, as does the Lumia 950 XL from Microsoft. For the PC builders out there, you will already know what a heatpipe does- it carries heat away from a chip in order to dissipate it quicker.
Samsung is apparently looking for a heatpipe solution that is just 0.6mm thick, or potentially smaller. Which is great as coincidentally, Japanese company, Fujitsu has developed a way of stacking six 0.1mm heatpipes together, which can offer huge cooling gains over former solutions.
Right now, Samsung is still shopping around, but it is possible that Samsung's next flagship device will make use of a better cooling system, which could also allow for better performance for longer intervals as there will be less chance of thermal throttling.
KitGuru Says: Smartphone chips have become so powerful at this point that companies should be thinking about better cooling solutions, as proven with the Snapdragon 810, which had pretty bad thermal results. Do any of your devices ever get abnormally hot? Should there be better cooling designs in place for smartphones?