The Sony Xperia Z4 has been rumored for some time, with previous leaks pointing towards the specifications of the device. Now, the company has finally announced the handset, although so far it is only set to hit stores in Japan.
The phone is set to release "later this summer" although no specific date has been announced just yet. Additionally, there is no word on an international release just yet. The phone is rocking some pretty decent specs though, featuring a 5.2 inch 1080p display, an aluminium frame and glass body.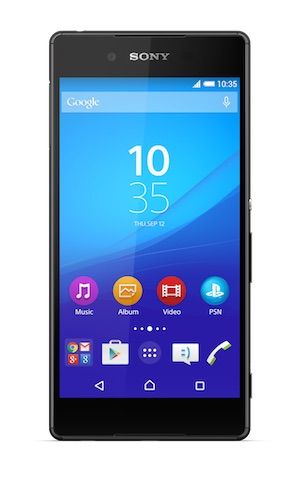 The Xperia Z4 will also feature a 20.7 megapixel camera on the back and a 5.1 megapixel camera on the front with a wide-angle lens. The handset also comes with an IPX5/8 water rating and an IPX6 dustproof rating, which should help keep the device clean and free of damage on the inside.
Under the hood is a Snapdragon 810 processor clocked at 2.0 GHz, which can also be found in devices like the HTC One M9 and the LG G4. Unfortunately, there is some skepticism behind the chip as it supposedly runs much hotter than its predecessor. The Xperia Z4 will also contain a 2930 mAh battery and 32GB of internal storage, alongside a micr0SD card slot.
Discuss on our Facebook page, HERE.
KitGuru Says: The Xperia Z4 looks like a decent enough device, although it is a shame that it is only launching in Japan for now. It will be interesting to see how it stacks up to other devices on the market, like the HTC One M9 and Samsung Galaxy S6. Are any of you guys Sony users? Would you pick up a Xperia Z4 later this year?