Over the last few months, Samsung has found it impossible to plug the Galaxy Note 8 leaks. We already had a rough idea of what the Note 8 would look like thanks to artist renders, created based on rumours and spec leaks. However, today we get our first look at the official phone in black and gold, alongside the new S-Pen.
Evan Blass, otherwise known as Evleaks, posted one of Samsung's press shots for the Galaxy Note 8, ahead of its official unveiling later this month. As expected, the Infinity Display makes a return, as does the S-Pen. However, the camera arrangement is slightly different compared to previous renders.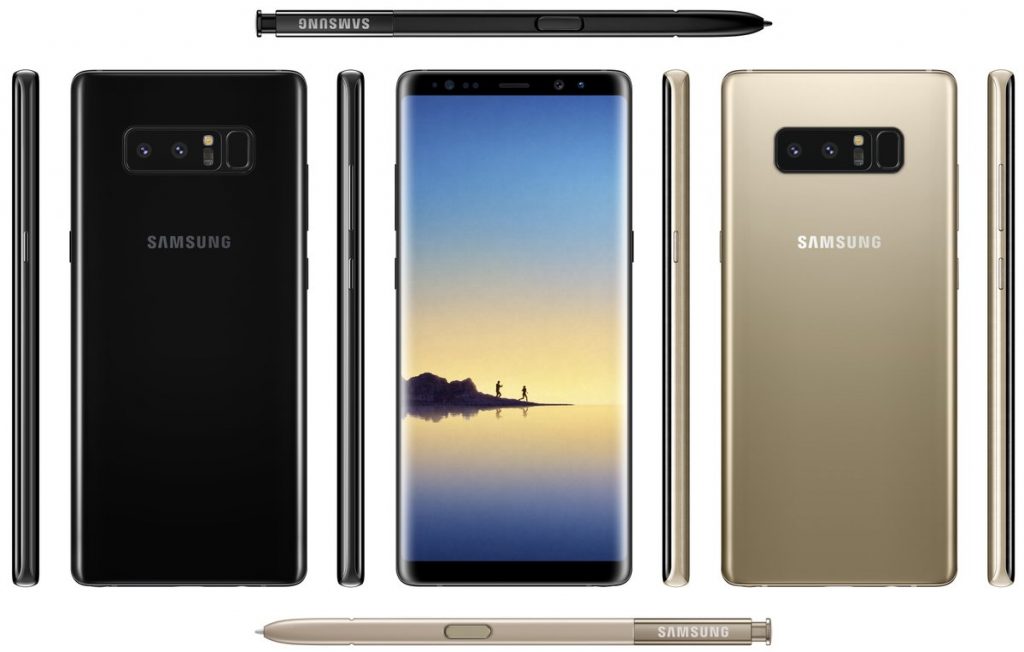 Image Source: @evleaks
While some prior images depicted the Galaxy Note 8 with a dual camera design, they were seen stacked on top of each other. However. In Samsung's final design, you can see that the cameras are arranged side by side. Unfortunately, Samsung didn't find it necessary to change the fingerprint sensor location, which was one of the bigger design complaints with the Galaxy S8.
This is undoubtedly the final look for the Galaxy Note 8 but previously, Blass also had the scoop on specifications, indicating that the new Note will feature the same processors as the Galaxy S8. We will be getting full confirmation on all of this fairly soon, as Samsung will be holding its Note 8 launch event on the 23rd of August.
KitGuru Says: The Galaxy Note 8 is looking good, though it may come at a hefty premium, with current price estimates sitting at around 999 Euros. Are any of you looking to pick up a new smartphone this year? Will you be considering the Galaxy Note 8?