While Europe and the US are still twiddling thumbs waiting for the arrival of the first new Nokia phones – the 3, 5 and 6 – India is already having a go at pre-ordering Nokia's (thus-far rumoured) flagship, the Nokia 8, on Pricebaba.com.
It seems the Nokia 8 is the latest of a number of devices to feature the Snapdragon 835 SoC. The Snapdragon SoC is an octa-core 2.45GHz CPU with 6GB of 1866MHz LPDDR4, while the 2560×1440 5.7-inch device includes 128GB of storage capacity. The screen is rated as Corning Gorilla Glass 5 and the sensors on the cameras are 24MP/12MP.  Additional features include a fingerprint reader, stereo speakers, a heart rate sensor, GPS and the handset seems to follow Apple's lead in doing away with the audio jack, replacing it by a USB type-C connector. Of course, Nokia also sells a nifty wireless headset which should go well together. As is customary in India, this is a dual-SIM handset. Nokia/HMD Global seem to remain true to the "pure Android experience" with this device, as you it comes with Android Nougat out of the box.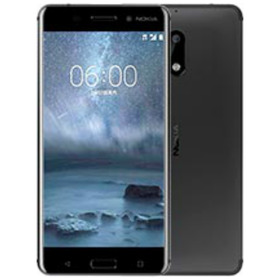 The Nokia 8 is available for pre-order in India for around (converted) £690, a pretty steep price, equal to that of the Samsung Galaxy S8, and very ambitious for a company which has as of yet fallen short of proving its mettle in the modern, cutthroat world of smartphones. While the company has remain notoriously quiet about product launches, they need to deliver on the goods soon.
KitGuru Says: Qualcomm seems to be racking up design wins for the Snapdragon 835, but just how many units are there to go around?