Microsoft Corp. does not have plans to discontinue Nokia X-branded smartphones that are based on the heavily-modified Google Android operating system. Furthermore, a media report claims that a team at Microsoft Mobile is already working on the next-generation X handsets featuring the same OS and some improvements.
The Nokia X smartphones are powered by the open-source Google Android OS with a graphical user interface which resembles that of the Windows Phone. Nokia tailored the Android GUI to give a taste of Windows Phone to buyers of entry-level smartphones and unify experience across different product lineups. The Nokia X family smartphones do not come with pre-loaded Google Play app store, but are compatible with Microsoft Mobile's own store where specially developed applications for the Nokia X are sold. Still, owners are able to access third-party software stores as well.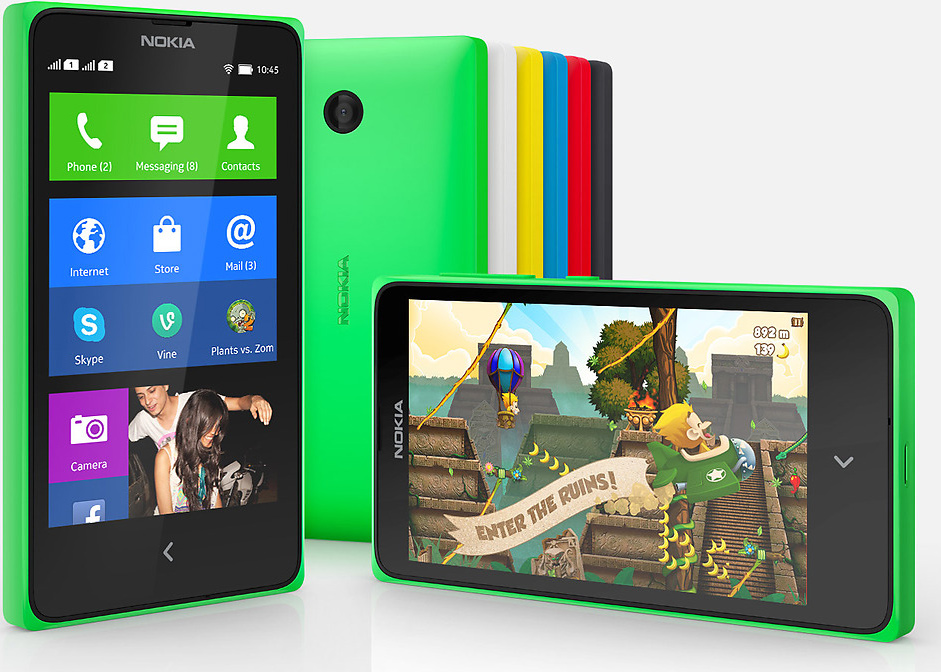 Nokia X smartphones come with Here maps, Bing search, Outloook, Nokia MixRadio for free music streaming and downloadable playlists, Microsoft OneDrive cloud data storage service subscription and one month of Skype's unlimited world subscription (allows to call landlines in more than 60 countries and to mobile phones in 8 countries for one month for free). Essentially, Nokia X brings all Microsoft online services to customers, who prefer Google Android operating system, or just cannot afford a WP-based Lumia handset.
Apparently, the Nokia X smartphones turned out to be rather popular, so at present Microsoft Mobile is developing the second breed of the X handsets, reports BGR India. While not a lot of technical details are known about the new devices, it is reported that the new smartphones will come with a dedicated home button in addition to the back button that is present on the first-gen X devices.
What remains to be seen is whether the second-gen Nokia X will actually carry the "Nokia" name. The brand is very popular on developing markets, but Microsoft has rights to use it only for a limited amount of time.
Microsoft did not comment on the news-story.
Discuss on our Facebook page, HERE.
KitGuru Says: Keeping in mind that Microsoft needs to popularize not only its Windows Phone operating system, but also its web-services, such as Bing, Office 365, Xbox Live and OneDrive, making any smartphone that relies on them makes a great sense for the software giant.