Apple has extended its exclusive rights to use alloys developed by LiquidMetal in consumer electronics products to February, 2015. It is unknown what exactly the company intends to do with LiquidMetal alloys, but the extension of the agreement indicates that there are certain plans which are serious enough to maintain the exclusive rights.
The alloy developed by Liquidmetal can be cast in different forms and will retain a good look, remarkable strength, scratch and corrosion resistance as well as other advantages, such as light weight, elasticity and so on. At present the material is used in various medical, military, industrial, sports and technical applications. Apple can exclusively produce consumer electronics products, such as computers, smartphones, tablets, smart-watches and other devices made of the Liquidmetal alloy. The company first signed an exclusive agreement in 2010, then extended it in 2012 and recently it prolonged it further till February, 2015, reports 9to5Mac.
"On May 19, 2014, Liquidmetal Technologies and Apple entered into an second amendment to the master transaction agreement (MTA) that was originally entered into on August 5, 2010, and amended on June 15, 2012," the statement of Liquidmetal with the SEC reads. "Under the MTA and the first amendment, […] all intellectual property acquired or developed by [Liquidmetal] from August 5, 2010 through February 5, 2014, was exclusively licensed on a perpetual basis to Apple for the field of use of consumer electronic products […]. Under the second amendment, the parties agreed to amend the MTA and the first amendment to extend the February 5, 2014 date to February 5, 2015."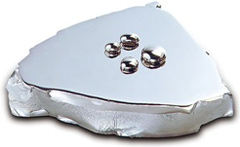 While the Liquidmetal alloy has loads of advantages, Apple only used it for its SIM card ejectors in 2010 – 2012 products. By contrast, Vertu, a maker of luxury mobile phones which was once owned by Nokia Corp., used the Liquidmetal material to cast parts of its handsets in 2004 – 2010.
One of the reasons why Apple so far has not used Liquidmetal alloy for its devices is because it produces everything in very large quantities and requires stable supply of components. A couple of years ago one of the inventors of the Liquidmetal said that back then the manufacturing infrastructure was not ready for mass production in Apple's quantities. He indicated that it would take hundreds of millions of dollars to create such manufacturing infrastructure.
"I would not say Liquidmetal was perfected," said Atakan Peker, one of the inventors of the Liquidmetal alloy, in an interview with Business Insider web-site. "This is a technology that has yet to be matured and perfected both in manufacturing process and application development. I should note that this is a completely new and different metal technology. Therefore, there is no suitable manufacturing infrastructure yet to take full advantage of this alloy technology. For example, I estimate that Apple will likely spend on the order of $300 million to $500 million – and three to five years – to mature the technology before it can used in large scale."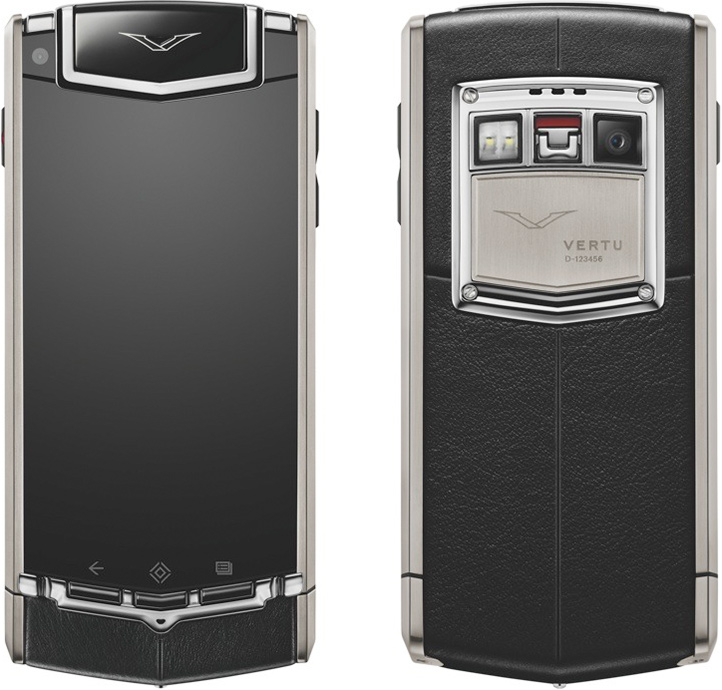 Vertu Ascent Ti with titanium elements. Gorgeous even without Liquidmetal.
It is unknown whether Apple has created the necessary manufacturing infrastructure to build its smartphones, smartwatches, tablets or even notebooks of Liquidmetal, but the extension of the exclusive deal is an indicator that there are clear plans to take advantage of the alloy.
Discuss on our Facebook page, HERE.
KitGuru Says: It is interesting to note that now Apple has exclusive rights on two key materials originally used by Vertu for its luxury handsets. It has secured exclusive supply of synthetic sapphire crystal glass from GT Advanced (which is probably one of the world's largest makers of this material). It also has exclusive rights for Liquidmetal alloys. Quite a nice set of advanced materials, isn't it?