Sharp Corp. this week announced a new tablet for business and professional users that has 15.6" display with 3200*1800 resolution and runs Windows 8.1 Pro operating system. The slate could be an ideal solution for plethora of specialists who require high-quality display, but do not need to type a lot. Unfortunately, production of the tablet will be very limited.
Sharp RW-16G1 is based on dual-core Intel Core i5-4200U (1.60GHz/2.60GHz clock-rates, 3MB L2 cache, 15W TDP, Intel HD 4400 graphics) microprocessor and comes with 4GB of DDR3 memory as well as 128GB of solid-state storage. The main advantage of the tablet is its 15.6" display (about the size of an A4 sheet of paper) with IGZO panel and 3200*1800 resolution.
Just like any modern high-end notebook, the RW-16G1 features Wi-Fi, Bluetooth 4.0 and NFC wireless technologies; 2MP webcam, SD card reader, mDP output, HDMI output as well as three USB 3.0 ports. Just like other professional tablets, the novelty sports a stylus, accelerometer, gyroscope, geomagnetic sensor and so on.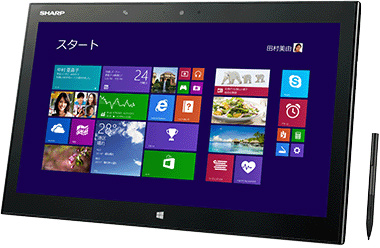 The tablet features Microsoft Windows 8.1 Pro operating system, which allows to launch all the programs ever developed for Windows. Regrettably, far not all applications for Windows support so high pixel density that the 15.6" display with 3200*1800 resolution provides.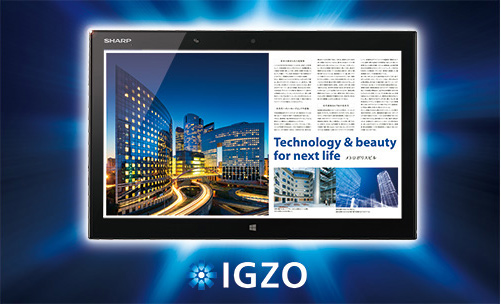 The RW-16G1 tablet is 12.5mm thick, it weighs around 1.25 kilograms and can work for up to nine hours on battery, which is in line with high-end notebooks.
Sharp will produce only three thousand RW-16G1 units per month, which is a very low amount. Moreover, the product will be available only in Japan, at least initially. The tablet will arrive to the market sometimes in March. Its price is unknown.
KitGuru Says: Considering that not everyone needs to type a lot of texts, whereas small amounts of texts can be input using voice or handwriting, for a lot of people tablets like this can easily substitute notebooks in the coming years.