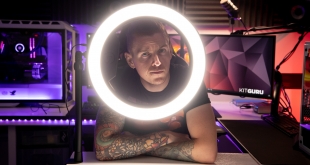 Elgato have truly brightened up the lives of many streamers and content creators with their Key Light and Key Light Air LED panels but that's not enough for them. They want to outright blind you with choice. We're checking out their brand-new Ring Light! 160 OSRAM LEDs, 2500 Lumens, 2900 – 7000 Kelvin and it even has Wi-Fi!
Specifications:
17" Wide (43.2 cm)
Glare-free diffusion panel
160 Premium OSRAM LEDs
2500 Lumens, fully dimmable
2900 – 7000 Kelvin adjustable colour temperature range
CRI: > 94%
Up to 45 watts
On-board buttons for control
Camera ball mount included (max. weight 2.0 KG)
Master mount S included
Padded desk clamp included
Compatible with Elgato multi-mount accessories
Wi-Fi enabled
Control Center app for Mac, Windows, iPhone and Android
You can purchase the Elgato Ring Light, for £189.99
Pros:
Ideal for all kinds of different content creators and live streamers
Incredibly bright
Great adjustable colour temperature range
Glare-free diffusion works perfectly
Brilliant build quality all-round
The adjustable telescopic pole is sturdy and easy to set
Elgato's Control Center software is excellent and intuitive
Cons:
High price
No desk stand base included
KitGuru says: Elgato's Ring Light focuses on quality and ease of use more than anything, it's incredibly versatile. If you can afford it and currently have bad lighting, you're going to love the Elgato Ring Light. If you're a professional that's after a high-quality Ring Light then definitely check this out.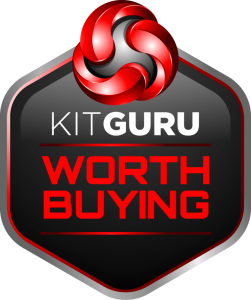 Be sure to check out our sponsors store EKWB here