Microsoft Corp. is relatively quiet about its virtual reality hardware plans, however, this does not mean that the company is not developing anything. According to unofficial information from component suppliers, the software giant plans to demonstrate a prototype of its VR headset at the E3 2015 trade-show.
The world's largest software developer this year confirmed that it had been playing with virtual reality technologies for a while, which generally means that a VR headset from Microsoft is in development. Traditionally, Microsoft, like other giant tech companies, does not share actual future plans.
DigiTimes reports citing sources from the upstream supply chain that Microsoft's hardware design team responsible for devices like Surface is working on the company's own virtual reality headset. The product is expected to be sold by Microsoft itself and will reportedly be first demonstrated at the E3 trade-show in mid-2015.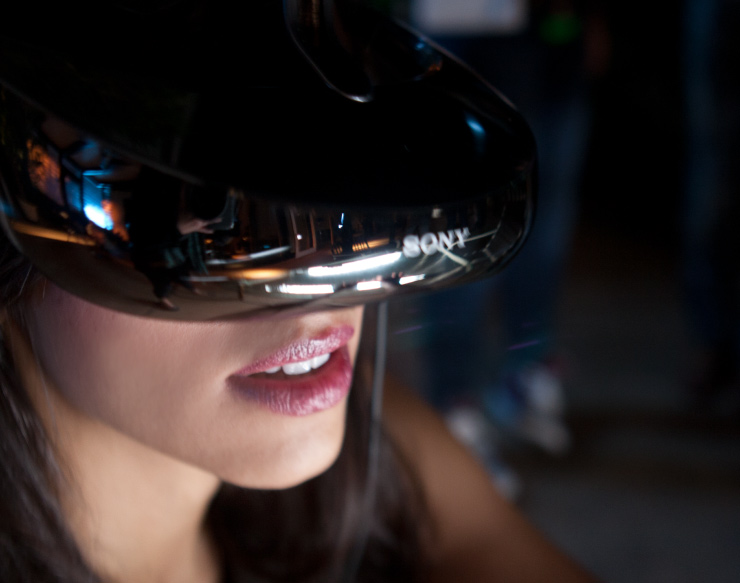 It is noteworthy that Microsoft did not assign development of the VR hardware to its Xbox team, but decided to use the team responsible for mobile products. Perhaps, this is a result of internal reshuffling of developers, or Microsoft wants its VR gear to be compatible not only with Xbox One game console, but also with personal computers running Windows 10.
Nowadays Microsoft is realigning its strategy around its future operating system. Based on what the software giant has already revealed about its future, Xbox One will become a substantial, but not a completely independent part of Microsoft's future ecosystem. As a result, it is logical for the company to design a VR headset compatible with both Xbox and PC.
Discuss on our Facebook page, HERE.
KitGuru Says: It is logical to develop a special VR headset for Xbox One since Microsoft needs to tailor it for peculiarities of its latest game consoles. However, using the same headset for PCs that feature different capabilities and configurations may not be a good idea. Therefore, it will be very interesting to see whether Microsoft will introduce a universal VR device, or a tailored VR headset for Xbox One only.