Softkinetic Systems is a company that's been working on an interesting 3D sensing technology for some time now. It uses lasers to track the time of flight of light, much like sonar does with sound waves, and uses it to track people, objects and actions in a 3D space. While that holds lots of potential for smarter homes and more interactive technologies through gestures, one facet of it that has people excited is its potential for the next-generation of virtual reality control, without the need for gamepads or controllers.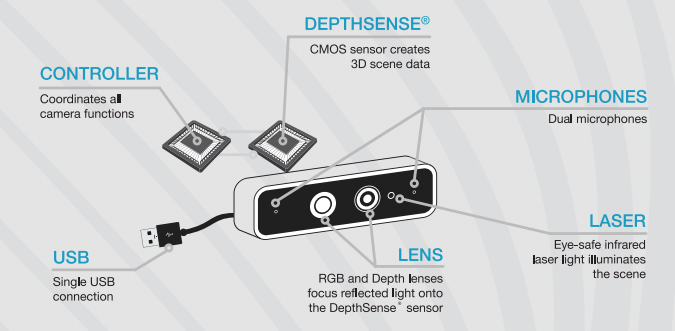 That's why the fact that Sony has purchased Softkinetic is so exciting. If its laser based trackers are able to keep an eye on our bodies as a whole, rather than just hands and head as is the case with many VR systems now, there's huge potential for more detailed experiences.
Better yet, we know it works, as a simple rendition was demoed at CES last year, when paired up with an Oculus Rift headset.
[yframe url='http://www.youtube.com/watch?v=FJwljGamIGw']
In the above demonstration, the camera system was only used to track the hands of the user, but it was able to keep an eye on his fingers, as well as palms and wrists in much more detail than other virtual reality trackers. It's easy to imagine this extrapolated to having a pair or more trackers that keep an eye on much more.
"Sony will focus on combining Softkinetic's ToF range image sensor technology expertise with its own technologies with the aim of developing the next generation of range image sensors and solutions, not only in the field of imaging, but for broader sensing-related applications as well," the Japanese electronics maker said in a statement (via RoadtoVR).
Discuss on our Facebook page, HERE.
KitGuru Says: What sorts of applications could you imagine becoming common place with technology like this?