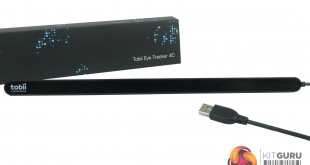 Wanting to take that first step into the VR world? Tobii gave KitGuru a chance to explore The Tobii Eye Tracker 4C – a new device which can track your head and eye , subsequently bringing a new level of immersion into the gaming experience. Today I show you exactly how it works, and if its something you should be budgeting into a system configuration.

Watch via our VIMEO Channel (Below) or over on YouTube at 1080p60p HERE.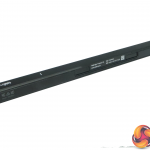 The Tobii EyeX was the first tracking device the company released and it was met with some criticism from the user base as the tracking didn't quite always work the way it should. They realised that when people look in a direction they also turn their heads, even a little. It makes sense that the revised Tobii Eye tracker 4C offers the ability to not only track the eye position, but also the angle and direction of the head as well.
Let us move onto the interaction possibilities that it offers.
Using the device when gaming actually worked quite well and it held my interest with different features. There are a few options which help people with disabilities such as setting a function key to take over the left click on the mouse.
Using the tracker itself is as simple as it sounds – wherever you look on screen it will track eyeball and head movement then centralise your gaze at a certain point on the screen. The "function key" when pressed utilises a left mouse click so you can pace through windows and other tasks faster than simply using a mouse.
So even if you have full movement with your hands and arms (which comes in vital when using a PC interface) you can find yourself doing more work in less time. A dream come true for many I can imagine. My very short attention span was really stretched when I got the full gist of the tracker and what i could use it for.
Closing Thoughts
On a positive note and from experience using the HTC Vive and other VR products it did seem that strapping on a full headset was the only method of immersing yourself into a 360 view space. Complications with this go from vertigo to the weight of the headset causing unpleasant strain on the neck and back.
The fact the Tobii 4C as a peripheral uses a simple USB 2.0 connection means it will work with almost any computer, even those in dire need of an update.
With two magnetic strips you can easily mount the Tobii 4C onto multiple devices. It is fully compatible with a TV, Monitor or laptop and It is a nice lightweight bit of kit. Set up is straight forward – you simply follow a link on the inside of the box which takes you to a download link … proceeding through this is 2 minutes of yes and no questions and that's it. I really suggest taking the tutorial as it has a simple game demonstration where it shows the full potential of the Tracker. Check out my video above, it shows the Tobii Eye tracker 4C in action.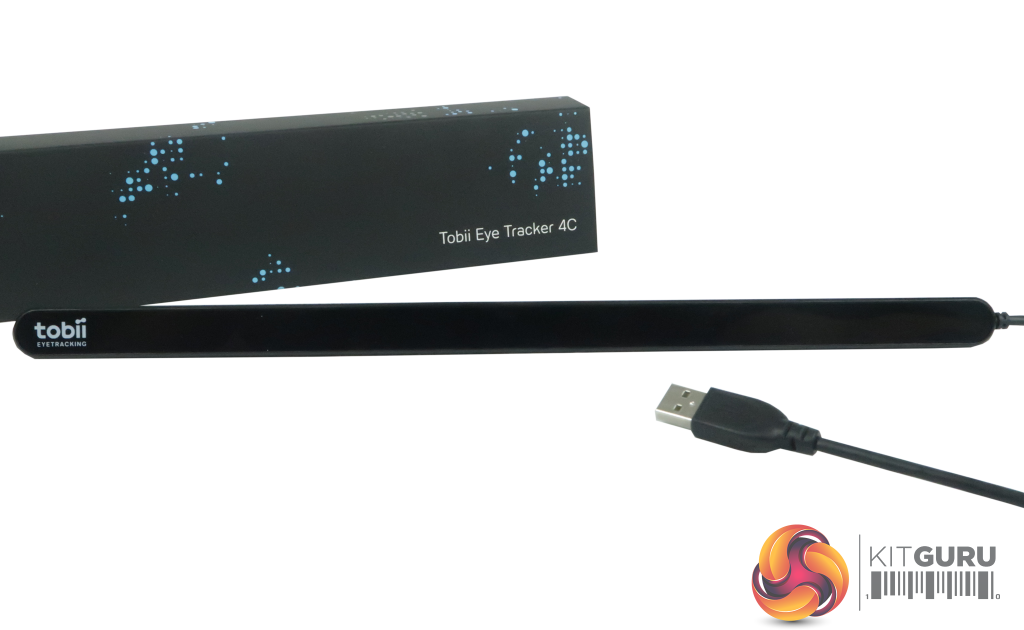 After you have set up a profile for specific height and distance it works really smoothly. The only concern I noted was that when you power off the connected device and then power it back on it sometimes the 4C will struggle to hold the calibration. This means you may have to recalibrate it – which was a little annoying.
In regards to CPU demand – this device has its own processor on board and therefore it only has a minor impact on the main CPU performance, Max I saw was about 1% allocated to the software.
Buy the Tobii Eye tracker 4C from Overclockers UK for £139.99 HERE.
Discuss on our Facebook page, over HERE.
Pros:
Lightweight.
Simple.
Low Profile.
Only one connection.
Unique.
Cons:
Price is still a bit steep.
Need to re-calibrate.
Need more games.
KitGuru Says:  The Tobii Eye tracking 4C worked really well for us over the test period of a couple of weeks. It is a noticeable improvement on the older version and will appeal to not only gamers, but those people dealing with disabilities.