For a pair of £90 TWS earphones, I have been pretty impressed by 1MORE's Stylish Totally Wireless In-Ear Headphones when using them for the last month. I have to say my expectations weren't too high for a product of this price – especially when I wasn't that keen on 1MORE's last Bluetooth Triple Driver earphones.
That being said, the Stylish TWS does a lot of things right. First of all, they are well-built and feel sturdy, which is great, and the included carry case not only provides a safe place to keep them, but also provides up to three full charges for each earbud.
General usability is exceptional, however, as 1MORE has clearly put a lot of effort into making things as easy to use as possible. The earphones connect to your phone automatically as soon as they're taken out of the case, and they disconnect/turn off as soon as they go back in the case. It sounds pretty simple but it just means you're never having to think about turning them on, pairing, or turning them off again – it's all done automatically.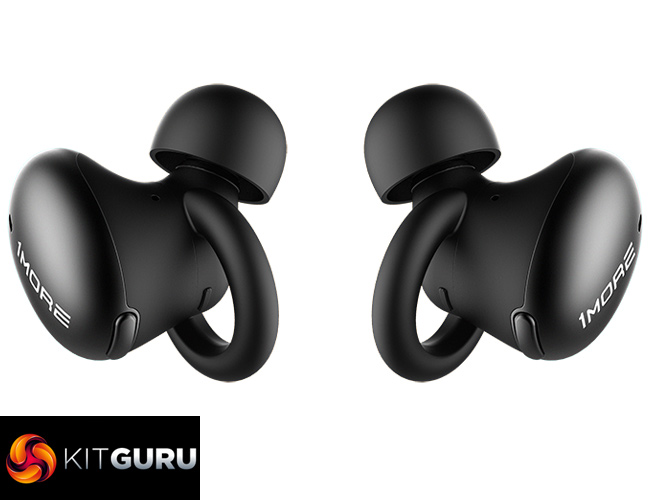 Battery life is also very solid, with my testing showing about 5 hours of music playback with the volume set to 70% – 1MORE suggest 6.5 hours with the volume at 50%, but for me that was too quiet for a comfortable listening experiencing. The case will also keep the earphones topped up on juice if you keep them in the case between use.
The last area to touch on is sound quality, and again I am fairly impressed here. It's a warm, bassy sound – with not much in the way of high-end presence – so it does depend on your preference, but generally I've found the Stylish TWS easy on the ears. I wouldn't say the sound is anything spectacular or mind-blowing at this price, but it is very listenable and non-fatiguing, so if you've been looking for a pair of reasonably affordable TWS earphones to dip your toes in the water, these are a great option.
There are of course some drawbacks, but these are relatively minor – microUSB instead of USB-C for the case's charging port, and then the low-quality integrated microphone. Neither comes close to being a deal-breaker, but there is scope for improvement with the next model. What you get considering the price tag, however, means the Stylish TWS is well worth buying.
You can buy the 1MORE Stylish Totally Wireless In-Ear Headphones for £89.99 from TekZone HERE.
Pros
Well-built and attractive.
Good fit and seal in my ears.
Decent, bass-centric sound.
Very easy to use.
Impressive battery life.
Well priced.
Cons
MicroUSB – not USB-C – charging port on the case.
Won't appeal if you prefer a brighter sound signature.
Mic doesn't sound great.
KitGuru says: For a pair of totally wireless earphones at this price, the 1MORE Stylish TWS are a great buy thanks to the ease of use, strong battery life and decent audio quality.