I had high hopes coming into this review of the 1MORE Triple Driver BT – I have been using 1MORE's Quad Driver for almost 6 months now and that is still my go to earphone. Sadly, the Triple Driver BT doesn't meet the same standard.
There is still a good bundle of accessories, including 9 pairs of ear tips and a soft carry case, while I also think the overall look of the earphones is pretty sleek and stylish. The driver housing being made of aluminium alloy only adds to this.
In use, however, I did fine the neckband was prone to quite a lot of movement – even when just walking down the street, the neckband would bounce around and eventually end up falling down one side of my neck which was just a bit irritating. I think if the overall package was heavier, that would help stop this problem – but at just 40g on my scales, I think these are perhaps just too light.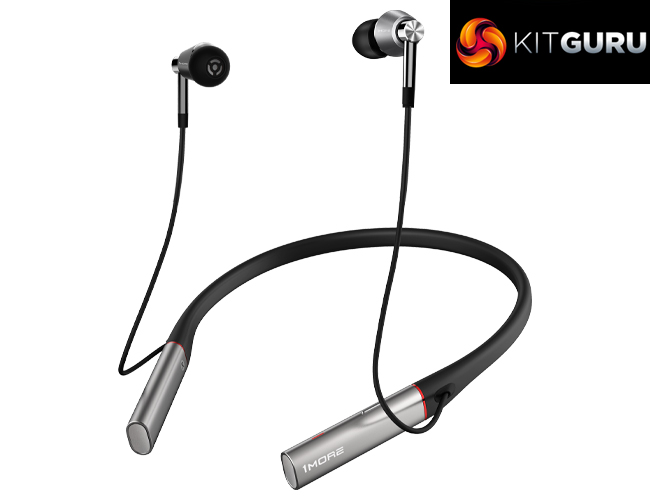 A bigger set of batteries would have also helped, as I found around 7 hours of use is to be expected from the Triple Driver BT. In fairness, 1MORE doesn't claim you will get any more – but I still feel this is sub-par when compared to the competition.
As for the overall sound of the earphones, it's a bass-heavy sound with a slightly forward mid-range and a relatively detailed treble. For me, though, the bass just takes over the mix in a way that I don't like – it feels just a bit loose and bloated. The Quad Driver for instance, which is still a warm earphone, presents its bass in a much tighter and controlled manner.
So overall, I have to say the 1MORE Triple Driver BT isn't for me. If you like the idea of a booming bass it might be one to consider, but for me the overall sound isn't at a level where I would consider ditching my wired Quad Driver for the extra convenience that a wireless solution brings.
You can currently buy the Triple Driver BT for £107.99 from Amazon HERE.
Pros
Good looking.
Flexible neckband.
Driver housing feels durable.
Detailed – but not sharp or sibilant – treble presentation.
Cons
Bass needs to be reined in a bit.
I found the neckband moved about too much while in use.
Battery life isn't the best.
KitGuru says: The 1MORE Triple Driver BT presents a bass-heavy sound in a good-looking package. For me, though, the low-end is just a bit too bloated to be truly enjoyable.